KillBackground is a simple but useful Cydia tweak to kill all background apps on iPhone, iPod Touch and iPad. Once installed from Cydia, you will notice a red circle with a skull located in the AppSwitcher view. Simply tap it, and voila! All background apps are killed on your iPhone, iPod Touch or iPad. To see KillBackground in action check out the YouTube clip embedded below…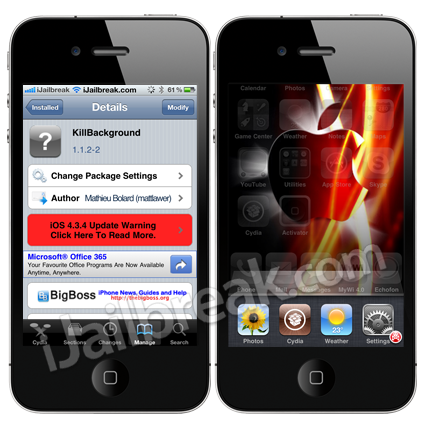 Note: This tweak does not include an icon or any settings visible on the SpringBoard; no options to configure. Requires iOS 4 or higher.
If you are interested in the KillBackground tweak you can find it through the BigBoss repo for FREE. Let us know what you think of the KillBackground in the comments.