Remember that amazing concept video of an improved iOS 6 Notification Center, Multitasking Switcher and more from Joost van der Ree? Most of the visualized concepts were made into real Cydia tweaks and now there's another one, which makes that multitasking switcher element a reality. Of course, there's already the Multi-flow Cydia tweak that provides similar functionality, but this new tweak is available for free.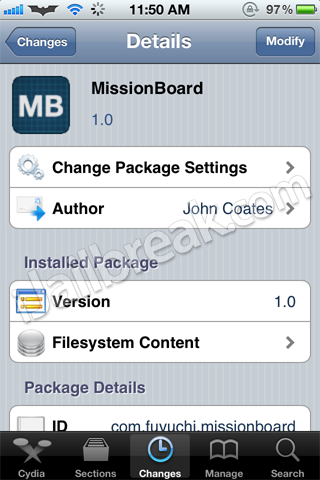 MissionBoard is a new Cydia tweak that is a more intuitive multitasking switcher. It's still in its early stages, thus lacks options to close an app or view multiple tabs within an app. Still, it does work as shown in that concept video. All you have to do, is assign an Activator action to bring MissionBoard to life. A much cooler Switcher will then rise from the bottom of the screen, showing you all the open Apps.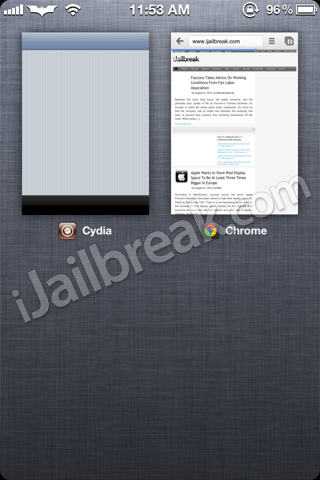 On the iPhone 4 apps can be seen with their names and how you left it running. It will show you the content, but it isn't live and there's no way to close an app. You can scroll to see all the open apps and tapping on them opens the app. The developer has to add more functions, especially the ability to close apps to make this a replacement for the stock Multitask Switcher though.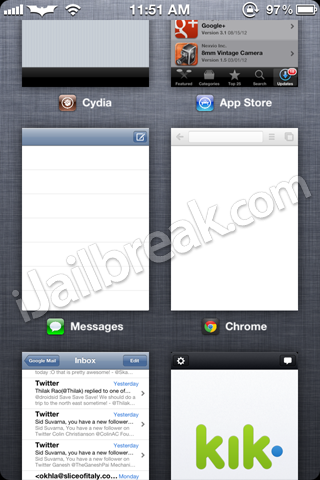 MissionBoard is currently available in the BigBoss repo for free. It works fine, and looks pretty good on both the iPhone and the iPad. As soon as the developer adds a few more functions I'm switching to this for sure. What about you? Try it out and give us your opinions in the comments section.