Suppose you're on a road trip and you lend your iPhone to a friend, who shuts down your phone thinking it'll save batteries, roaming data, or some other seemingly decent justification for turning off your phone. Problem is, you're running an tethered jailbreak and your phone won't boot up until you get it to a computer running RedSn0w. (Or other similar tool.) You didn't think to tell them that your phone shouldn't be turned off under any circumstances. It doesn't come up in conversation.
So it's easy to understand why NoPowerDown would be a useful tweak for a modder who occasionally shares devices with friends. The default method of turning off the iPhone is to hold the lock button until the slide to power off bar drops down. NoPowerDown prevents that bar from showing up.
On NoPowerDown's Cydia page the tweak's developer, CoolStar, mentions that NoPowerDown doesn't affect other methods of shutting down the iPhone, such as the Power menu in SBSettings. You'll still be able to reset your phone if you need to (by holding the lock+home buttons).
It would have been nice if NoPowerDown included the ability to set a message when someone attempts to power down the iPhone, such as: "Don't power off my iPhone! I'm using a tethered jailbreak and it won't be able to boot back up!" The timing is also unfortunate for the tweak, as Pod2g's upcoming jailbreak is only days away, will support all devices except for the Apple TV 3, and is completely untethered. But Apple will eventually release iOS 6, and if the developers can only manage a tethered or semitethered jailbreak, NoPowerDown may be useful again.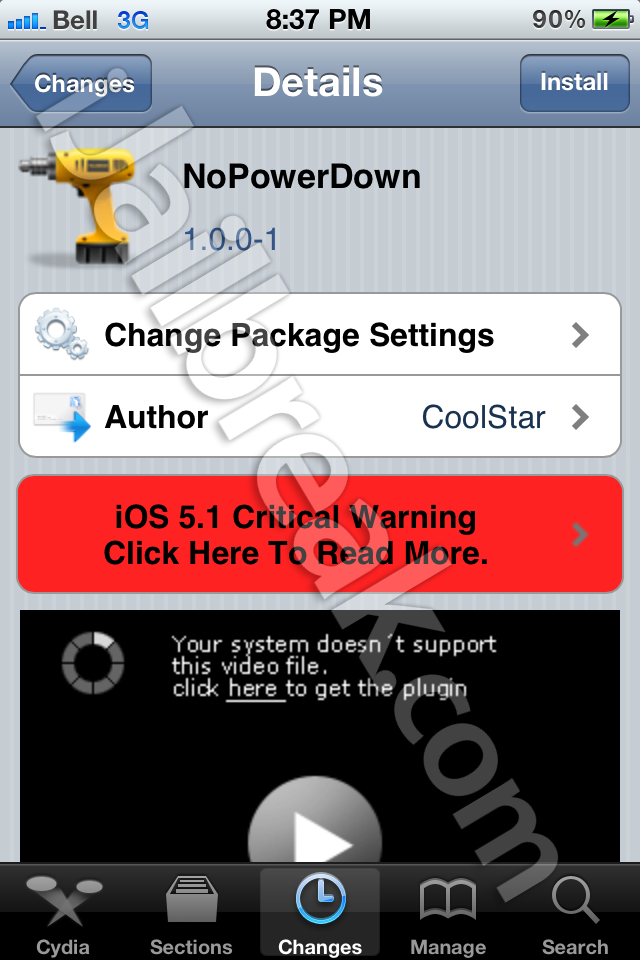 This tweak can't prevent your iPhone from outright crashing, so if you're running a tethered jailbreak it's a good idea to keep a computer on hand on long trips. (Or at least a copy of RedSn0w on a keychain USB key.) You can find NoPowerDown for FREE in the BigBoss repository on Cydia.
Has any non-modder meddled with your jailbreak? Share your story in the comment section below.