We have been pumping up a Cydia tweak being developed by Chpwn for the last few days now. We told you that developer Steve Troughton-Smith (responsible for an early preview of Siri ported on the iPhone 4) tweeted that he thought the beta version of this Cydia tweak was one of the "coolest" Cydia tweaks.
Today Chpwn has released this "cool" Cydia tweak called Zephyr, that modifies the way you switch between applications and enable the multitasking bar. With the Zephyr Cydia tweak you can bring up the multitasking bar by simply swiping up from the bottom of your screen to the top of the screen. Additionally, as mentioned previously, the Zephyr Cydia tweak allows you to switch between applications by simply sliding right to left or left to right on your iOS devices screen.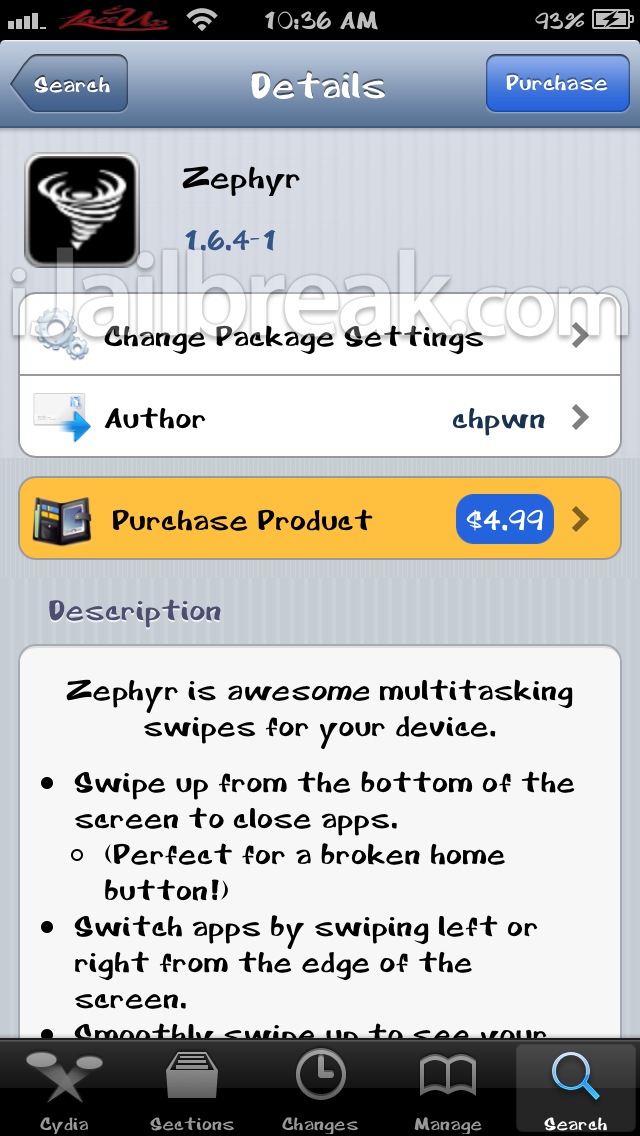 Chpwn will be adding new gestures to the Zephyr Cydia tweak in the near future and this Cydia tweak can be configured from the Settings.app. If you are interested in downloading the Zephyr Cydia tweak to your iPhone, iPod Touch or iPad you can download it from the BigBoss repo for a price of $2.99.
Let us know what you think of the Zephyr Cydia tweak in the comments section.