Do you like tweaks like RageBoard, and Grafiti? Do you find yourself sending photos or videos within applications like Messages, Twitter, Facebook Messenger or Mail?
QuickPhoto gives you quick access to your camera roll, albums and Photo Stream within the keyboard itself. This tweak allows you to send multiple pictures or videos at one time and is meant to be quicker. You don't have to keep going back into the camera roll and select just one picture at a time.
It's easily accessible by selecting the globe icon on the keyboard and it's compatible with both RageBoard and Grafiti as well, because it's apart of the keyboard. When accessing QuickPhoto on the keyboard you can easily swipe left or right through your pictures and videos. At the bottom you have access to your albums, and Photo Stream as well. If you accidentally add a photo or video you don't want you can tap backspace to delete what you just inserted. Like RageBoard users can view a zoomed in thumbnail of a video or picture as well with a tap and hold method. With another simple click of the globe, you are taken back to the letter keyboard.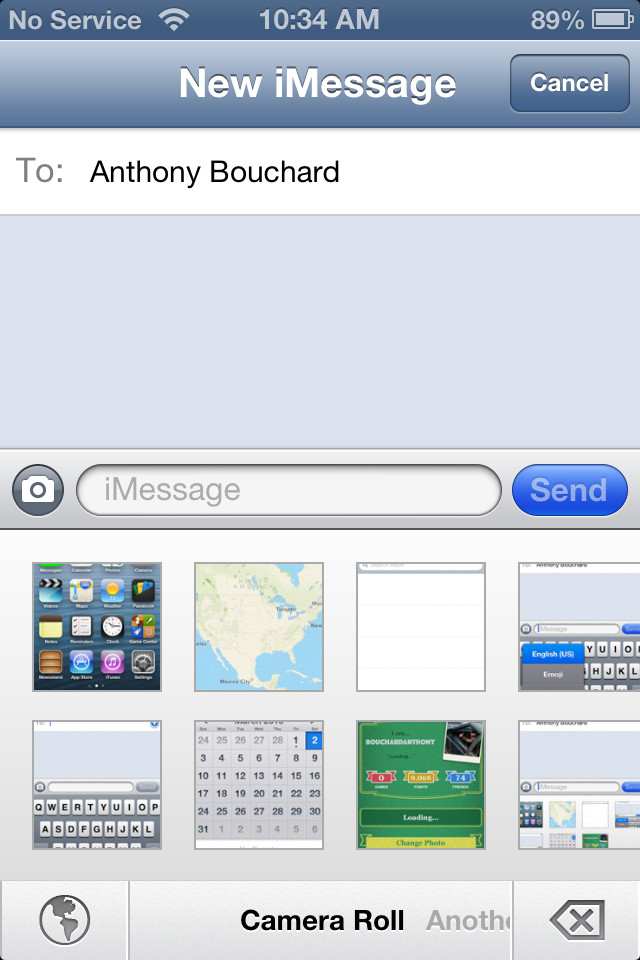 QuickPhoto doesn't require another person to be jailbroken to receive the images or videos you send, because it is sent via MMS.
Here is a list of what applications are compatible with QuickPhoto:
stock Messages app
Messages+
biteSMS
Twitter
Tweetbot
Facebook App messages
Facebook Messenger
Mail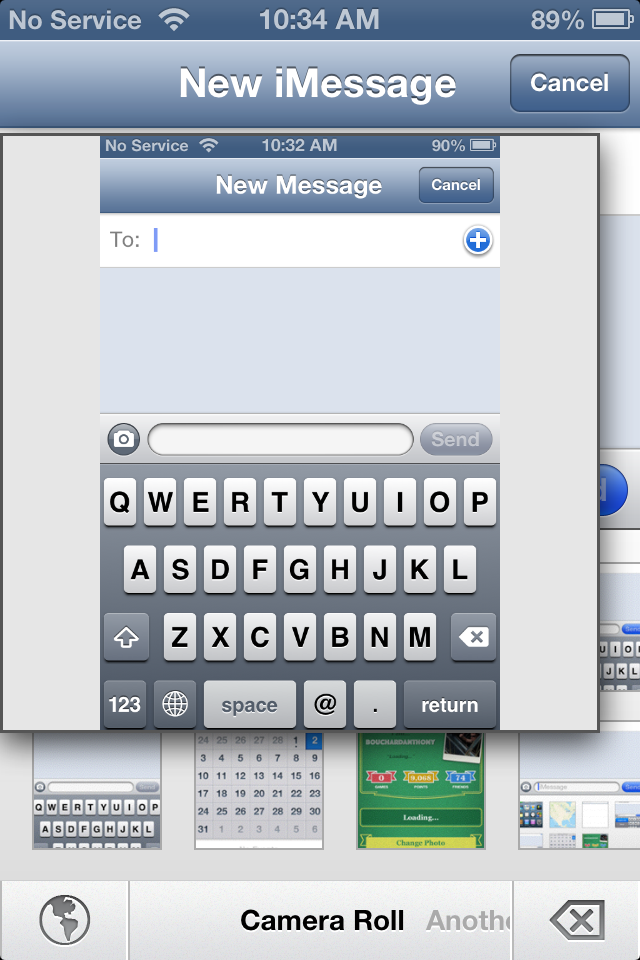 QuickPhoto is on a "3-day limited time offer for $3.99." After March fifth the price will jump to $4.99. It will be interesting to see your comments below about the tweak and its price. QuickPhoto works with iOS 5 and higher on iDevices such as iPod Touch, iPone and iPad.