Want to sport a different carrier text on your iOS device than the ones from AT&T, Verizon, Sprint, Rogers, Telus etc.? How about something really cool like the Bat signal, Superman logo or perhaps Space Invaders? With a jailbroken iOS device, you have a lot of options.
Thanks to this new Cydia tweak called Zeppelin, you can get rid of the carrier text and replace it with an image. It's a Mobile Substrate tweak, thus there are no icons on your homescreen. Carrier texts take up a lot of space on the iPhone status bar, but with a small yet accurate logo, there's a lot of free space. Here's the complete list of logos that you can choose from:
Android
Aperture Science
Assassin's Creed
Batman
Beats by dre
Blue Cloud
Infiniti
Pac-Man
Space Invaders
Superman
Triforce
Also, if you don't like any of those and want to add your own, you can do that too. Just SSH into your jailbroken device with iFile and add your icon images to the folder /Library/Zeppelin.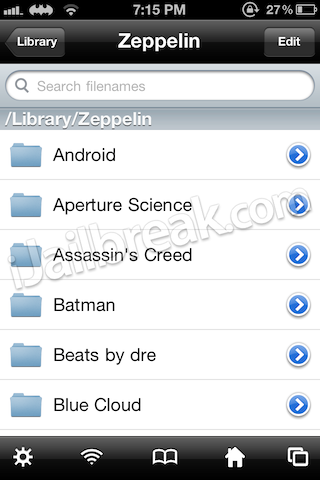 You can download Zeppelin for free from Cydia via the ModMyi repo. Which logo are you currently using? What do you think of this little Cydia tweak?