A few weeks ago, Sentry teased a new version of Apex, the tweak that lets you group apps on top of each other. Apex 2 has been designed for iOS 7 and it's now available in Cydia.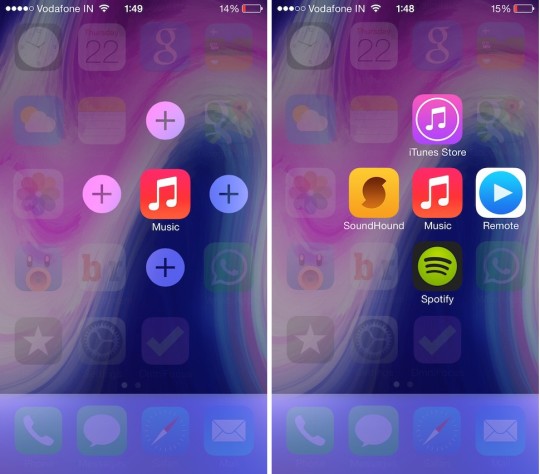 Designed by Sentry and developed by Aditya KD, Apex 2 brings the original tweak to iOS 7 with some added extras. Once you install the tweak, simply swipe on any app that you want to stack other apps on, to reveal the four sub-app slots. Then tap on the + sign to select the app you want to add. You can either choose Swipe Up, Swipe Down or the Double Tap action to reveal the hidden apps.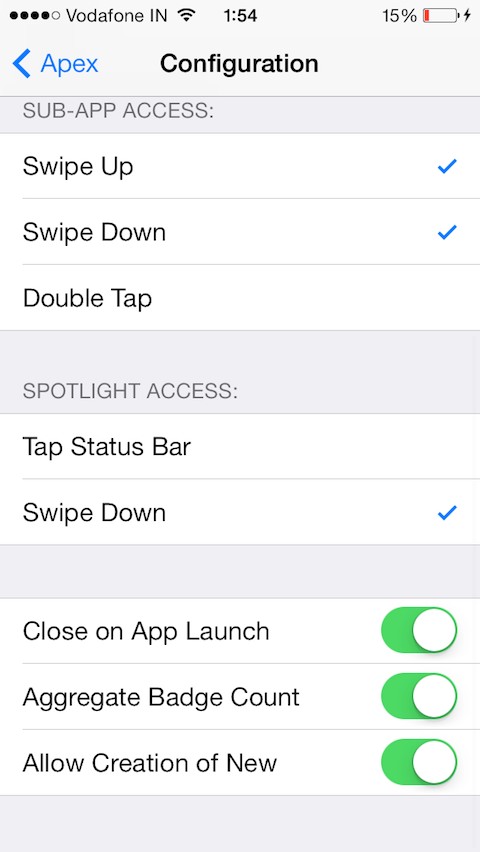 Since the Spotlight in iOS 7 is revealed using a Swipe Down gesture, Apex 2 also has an option to disable the Swipe Down gesture and reveal the Spotlight using a Tap on the Status Bar.
Other options also include Visual indicator to the hidden apps, so you can tell which apps are hidden under which app. There's also a None option for those with superior memory banks. You can also have Apex 2 show an aggregate of all notifications of the apps hidden.
Apex 2 is for those who don't like making folders to group apps. If you've used Apex before, then you'll definitely want to get this tweak. Download Apex 2 from the BigBoss repo for a price of $2.99. Let us know if you like this tweak.