No More Folders is a Cydia tweak that was released recently that tweaks your iPhone, iPod Touch or iPad in a really strange way. Believe it or not it actually removes the icons of folders so they essentially become invisible with only the label showing. When you tap to open a folder the stereotypical folder background still appears.
So why would you even want something like No More Folders?
To be honest it is hard to say. Besides removing the folder icons that is all this tweak does. There is no settings to configure either. Obviously the developer found some use from this tweak, but what use that was is hard to say.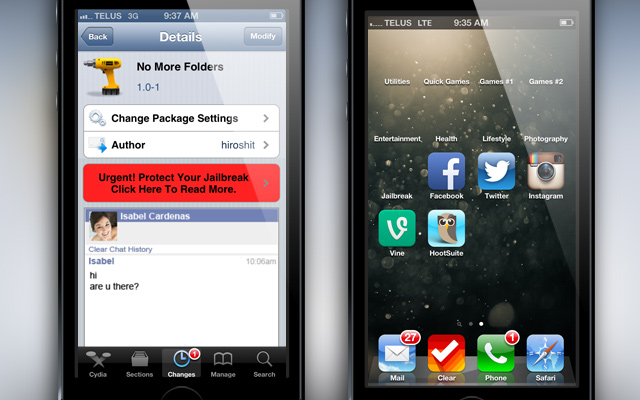 It is worth mentioning that because the Newsstand app is technically a folder its icon is also hidden. The general functionality of folders is also kept intact, so you can still create folders and add icons in and out of existing folders. The only difference of course is folders are invisible.
If you are interested in No More Folders for whatever reason you can find it in the BigBoss repo for free. Let us know what you think of this (dare I say) tweak in the comments section below.