This application, which was available from Cydia for free, has unfortunately disappeared, and most missed out on the opportunity to download it. Let me explain what this app actually does. FWChanger simply tricks your iPhone or iPod Touch to think it has a certain firmware such as 3.1.3, 3.1.2, 3.1.1, 3.0 and so on…
The benefits of this app are, when you upgrade applications in the Apple App Store and there is a firmware update required. FWChanger tricks the iOS device so you no longer get an incompatibility message from the App Store. Pretty nifty right? Another great thing about this app is, it has a beautiful user interface and is very simple to use!
Though this app is no longer available via Cydia, you can still SSH the files into your iPhone or iPod Touch (only recommended for people who actually know what their doing when SSH-ing).
Note: FWChanger does NOT give you the FEATURES of the firmware entered, and is NOT compatible with iOS 4.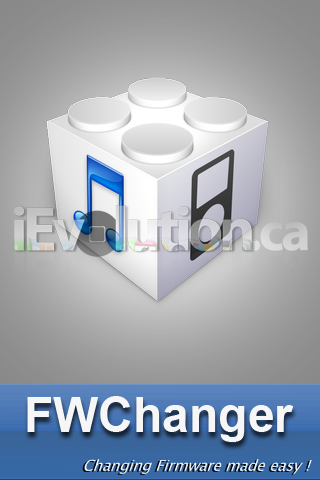 How To install
Simply download the FWChanger.zip file from the iJailbreak Downloads page.
Unzip it, drag and drop the FWChanger.app folder into applications on your iPhone or iPod Touch.
Using Terminal, enter these commands:
chmod -R 755 /Applications/FWChanger.app
chmod -R +s /Applications/FWChanger.app
Are you going to try out this jailbreak tweak? If you do, let us know down in the comments of how it worked out for you.