Are you jealous that your friends iPhone 6/6 Plus can use autofocus while shooting a video and your iPhone 5s can't? Problem solved, if you are jailbroken (Mac/Windows) that is.
A new jailbreak tweak called AFVideo is now available in Cydia which enables video autofocus on the iPhone 5s or older iOS device.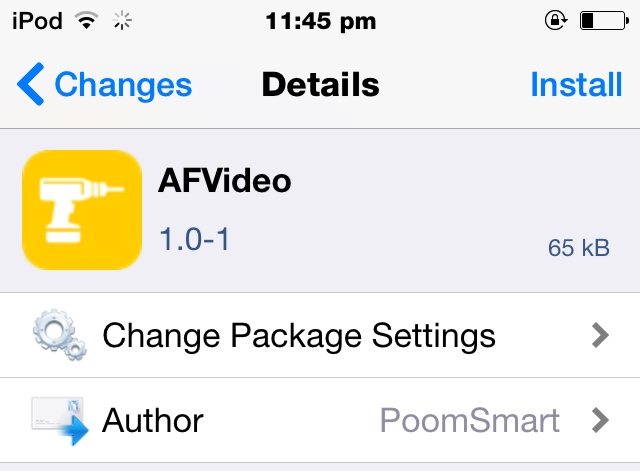 You can enable video autofocus on any iOS device that is running iOS 8 and jailbroken. Autofocus in video can be useful to a lot of people, specially those who shoot a lot of videos. Apple included this feature on the iPhone 6 and 6 Plus, but left out the older devices such as the iPhone 5s and so on. The iPhone 5s still has a very capable camera, but lacks autofocus in video mode. Instead, you'll have to manually focus on a subject while shooting a video.
AFVideo doesn't have any options or settings, install it, respring and it's automatically enabled in the stock Camera app. Video autofocus on the iPhone 5s or other older iOS devices may not be as fast as the iPhone 6/6 Plus, but it still works perfectly.
You can try it out now by heading over to Cydia and installing AFVideo. The tweak is available for free in the BigBoss repo.