If you're excited for Facebook Poke for the opportunity to send temporary messages that erase themselves after a set period of time (typically used for sending racy pics or other sensitive data you don't want leaked)–you might be concerned to hear that there's a new Cydia tweak designed to bypass every one of Facebook Poke's security features.
The tweak: Pokerface for Facebook Poke is a Cydia tweak that prevents messages from self-destructing as they are intended to. It also prevents alerts when you take screenshots and allows for images to be send directly to the camera roll with a button that appears in the top-right corner of the screen. Basically, if someone has Pokerface installed, Facebook Poke is entirely useless for sending temporary messages.
Pokerface is freely available in the BigBoss repository on Cydia, and it works with any device on iOS 4-6. Since this tweak is in the wild and could be used by just about anybody with a jailbroken device, we thought it was important to highlight the risks for legitimate users of the service, so they can be avoided.
How to avoid: We would suggest using other services for sending private messages, such as the popular Snapchat app or the military-grade encryption in Foxygram (which actually attempt to block screenshots instead of just alerting the sender), but the truth is, if you're sending a message to someone who uses a jailbroken device, there's no limit to the ways the original message could be intercepted–and they can't all be blocked. The device could be streaming the display to a computers using Veency, recording the display using Display recording, download the videos using Universal Video Downloader, and users might even have luck using Activator to capture an image without alerting the sender.
(Even if the developers attempt to block jailbroken devices, there are workarounds like xCon that can prevent detection. This can be handy for non-scummy jailbreakers like us, who may just want to use the blocked services.)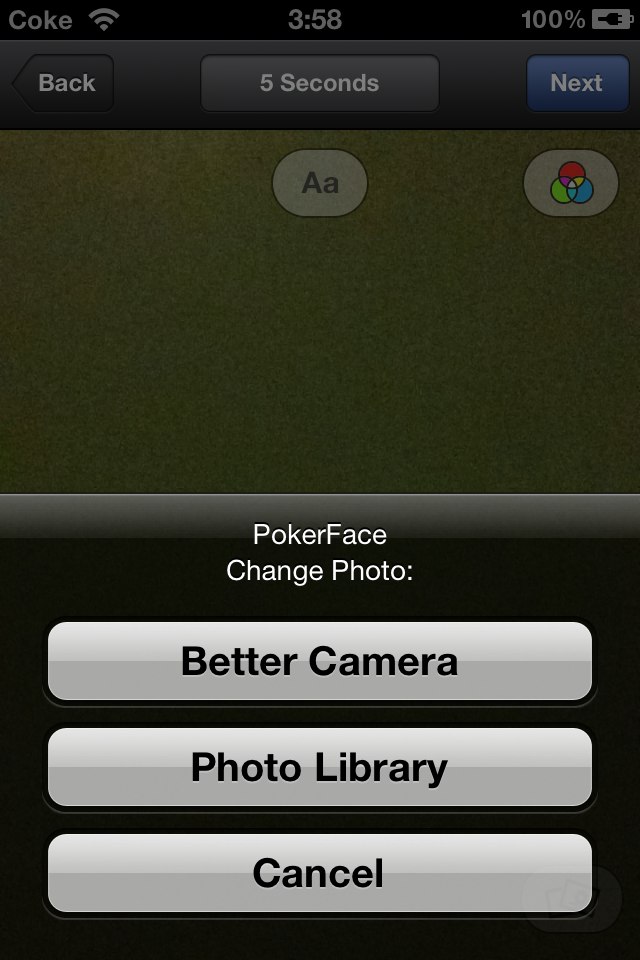 Of course, even on a non-jailbroken phone, the recipient could always photograph the display. The bottom line here is to make sure to send private videos, images, and information only to people who you believe wouldn't abuse your trust.
Would you still feel comfortable sending private pictures, videos, or messages over Facebook Poke? Share your thoughts in the comments section below.