Apple introduced a new app in iOS 9 called Apple News. A news curating app that lets you choose your favorite topics and presents you with the best news from around the world. However, the News app is currently only available for users in the United States.
A simple trick to enable the News app in your country, would be to switch your region to United States from Settings>General> Language and Region> United States. Reboot your device and you should have the News app on your Homescreen.
Some may not want to change their region and for them, there's another way to get the News app. All you're going to need, is a jailbroken iOS device. Use our simple how to jailbreak iOS 9 tutorial.
A tweak called Newsoftheworld, by developer Hamza Sood, is now available in Cydia. This tweak enables the Apple News app without the need to change your region.
After installing the tweak, which is available for free in the BigBoss repo, you're going to have to reboot your device twice. We do not know why you have to do that, but only if you reboot twice, the News app appears on your Homescreen.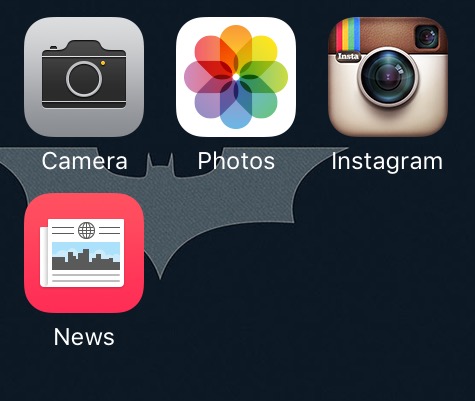 Apple News is pretty good and you'll be familiar with how it works if you've ever used apps such as FlipBoard, Reeder etc. The content is good, there's lots of e-papers, magazines and other sources to choose from. There are plenty of news options to choose from, including current trending topics of the world.
The setup is easy and once you're done, you should have all your favorite stories in one app. The News app replaces the Newstand app and also provides suggestions based on your favorites.
And that's how you get the Apple News app outside the U.S, in any country in the world. Enjoy and let is know what you think of the News app.