Graviboard: Mimic Gravity On iPhone, iPod Touch, iPad
Usually when a tweak is released into Cydia, it modifies your iDevice in a very small way. However once in awhile a tweak is released that truly is extraordinary. This time the title of extraordinary tweak goes to Graviboard; which is a new tweak to well… mimic gravity on your iDevice.
What does this mean exactly? No, this tweak won't let you levitate objects in mid-air, but this tweak will incorporate virtual gravity on your SpringBoard. With virtual gravity enabled on your iDevice, your icons will fall up, down and follow whichever way you tilt your iDevice. This tweak even lets you fling icons, change the force of gravity, change activation methods and so much more. You have to check GraviBoard out in action.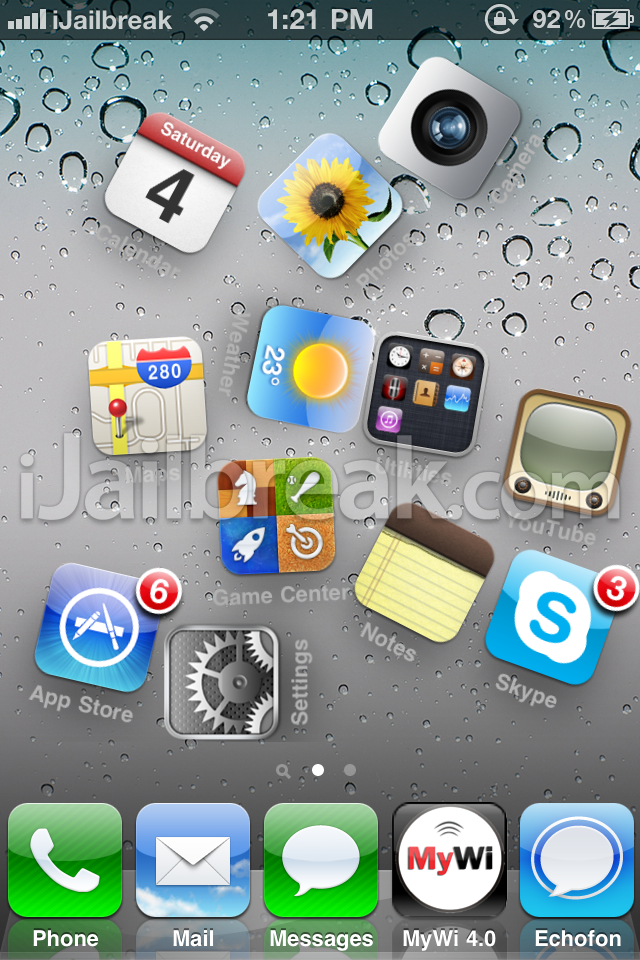 As you can see Graviboard is definitely a cool tweak to show off and brag to your friends about. While it's usefulness is a debatable subject, it is still one tweak that will be forever one of my personal favorites. If your interested in this tweak it is available in Cydia for $2.99. What are your thoughts on this new tweak?
NoWiggle: Take the Wiggle Functionality Out Of iOS
Why would anyone want to take the wiggle functionality out of their iPhone, iPad, iPod Touch, when they hold one of their app icons? Well to be honest, it beats me, but if you are someone who would prefer to take the wiggling icon functionality out of your iDevice, then a new tweak has just been developed for you. This tweak is called NoWiggle and is here to; as we described before, take the wiggling app icon functionality out of your iDevice.
Now personally, I would never install this tweak because this wiggling icon functionality, helps alert me if I am in app delete/move mode. That way I don't accidentally try and delete one of my apps without my full consent. However, if this seems like the tweak for you, it is available in Cydia for free.
Air Home Video: Stream Videos, Photos and More Through AirPlay
When Apple first released Airplay functionality in the iOS 4.2.1 firmware, a lot of people were disappointed with the limited streaming options present. There were no options for streaming through Mobile Safari, 3rd party apps, and you couldn't even stream from your Camera Roll or Photos.app.
What was even more of a hassle was if you wanted to stream videos taken with your iPhone, you will first need to sync them to iTunes and then sync them back to your computer. Thanks to 3rd party developers however, a new tweak has been released called Air Home Video, which will allow you to stream videos and photos from your Camera Roll or Photos.app without having to convert them through iTunes prior to streaming.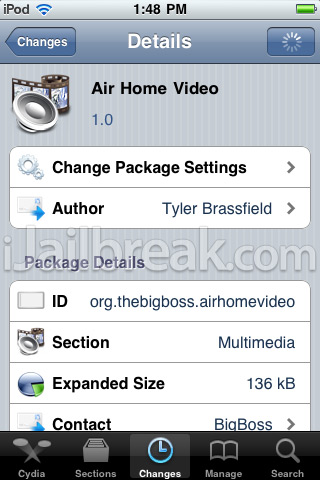 All you need to do is launch Cydia,  purchase the $0.99 utility, and simply launch the app and begin selecting which videos you wish to stream to your Apple TV 2G.
The reason this app can get past this limitation of having to stream your videos prior to being streamed, is that it simply handles the compression dynamically on your iDevice. This way you simply only need to wait a few seconds, and your video can be streamed automatically. Just as advertised, Home Air Play brings on-device streaming of camera roll videos to the iPhone. Would you be interested in Air Home Video?
ListLauncher: Launch Apps From iOS Spotlight
It's developer Chpwn, has just released it into Cydia and you can now purchase listlauncher for $0.99!  In case you missed our previous post, we will give you a quick run down on what the ListLauncher tweak is about.
Listlauncher is a new tweak developed by Chpwn. With this tweak installed on your iPodTouch or iPhone, whenever you are inside the spotlight search page you will be presented with a list of all your apps currently installed (3rd party & official). This tweak can even make you more productive, as it will open up options to better organize your springboard. You see, with the listlauncher  tweak you could use an icon hider tweak, to hide specific apps icons, but still be able to launch them from the spotlight search page. Thus making your springboard more organized.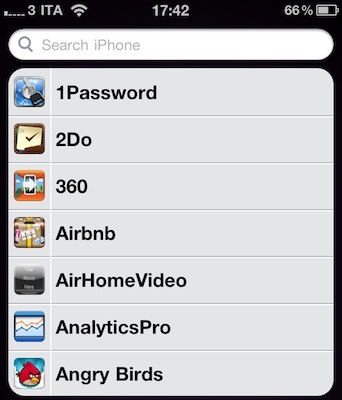 As you can see, Listlauncher will be a great tweak if you are looking to be more productive on your iPod Touch or iPhone.
Did any of these jailbreak tweaks grab your attention? If so, which ones? Let use know!