Some Cydia tweaks are useful utilities that can't exist on the official App Store, like SBSettings, OpenSSH, or MobileTerminal; they enable functions that should be available by default but aren't. Other Cydia tweaks are designed to outright show off the fact that your iPhone, iPad, or iPod Touch isn't limited by Apple's policies and restrictions. ShakeAnimation is a tweak that falls into the later category–it's only function is to introduce an animation effect when you shake your phone.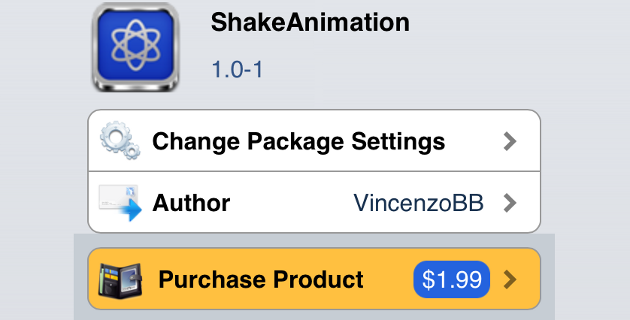 That's not to say that ShakeAnimation doesn't put some pride into it's flashy and frivolous task. ShakeAnimation includes 12 different effects that show up on your screen when you shake your device. The effects range from page turns to ripples to the 'take photo' camera effect. You also have the option of setting the animation's length and speed, so you can have a slow and lengthy animation or a quick and intense burst of movement. There's also an option to set an Activator activation to quickly enable or disable the animations, and you'll probably want to set it to something simple.
ShakeAnimation's has some cool effects, but at $1.99 it's a bit pricey for a gesture that enables a mini-screensaver animation loop. You can find the tweak in the BigBoss repository on Cydia, but you might be better off with a utility tweak like Zephyr that puts cool gesture-activated animation effects to better use, improving the multitasking interface.
What's your favorite 'show off' jailbreak trick? I most often find myself showing off the gpSPhone Gameboy Advance emulator when I talk about iPhone jailbreaking. Share your flashiest Cydia tweak in the comments section below.