Lately there has been a lot of buzz in the jailbreaking community and we are seeing some great improvements from all around, like the release OpwnPWN; which will hopefully further more encourage more developers to take part in developing new jailbreaks. Today however, I am going to show you two great new Tweaks available in Cydia for the iPod Touch/iPhone/iPad. The first new tweak that we are going to take a look at is a tweak called WiCarrier. This new tweak developed by Ryan Petrich, displays the name of the wifi network you are connected to in your status bar and additionally, it can display your IP address as well. Lets take a look at the tweak in further detail below…
Cydia Tweak One – WiCarrier
As you have read above WiCarrier is a great new little tweak that can be used to display either the name of the network you are connected to or its IP Address. WiCarrier is available for free from Cydia and once you download WiCarrier, you will notice that if you're on wifi, your carrier name will be replaced by the name of the wifi network. If you then tap on the network name, it will display your IP address accordingly.

While this tweak isn't necessarily the most life changing tweak out there, it does do a lot of justice if you are constantly switching networks or looking for your networks IP Address.

This tweak is personally now one of my favorite tweaks on my iPhone and I'm sure if you try the tweak out you will know why!
Cydia Tweak Two – FullForce
Ryan Petrich, must be one busy guy because he is also the developer of this next tweak called FullForce. If you remember back to a few days ago when I shared a small hack on how to make your iPad apps run in fullscreen, then this tweak will make sense to you. This tweak simply takes away the manual labor of this hack and allows you to simply make applications run in fullscreen on the iPad by going into your iPad's Settings. This tweak will even work on apps that have not been certified for use with the iPad.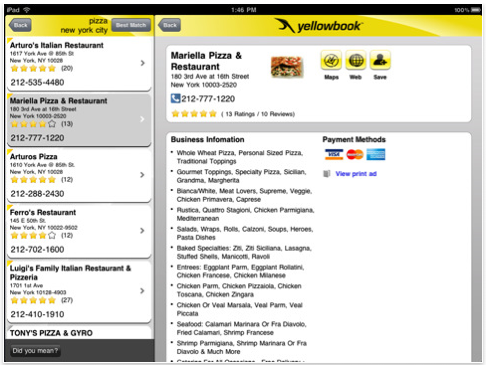 To use this tweak simply go into Cydia and search "FullForce" into the search pane and download it to your iPad. Once the tweak has been downloaded go into your iPad's settings and select which apps you wish to run in fullscreen. While this tweak does work for a number of apps, there are some that do not take well to being forced into running in fullscreen. These apps will either crash or have distorted touch zones, causing the application to be useless. If this happens to you simply undo the fullscreen setting and the app will go back to normal.