We've covered previous versions of WiBlaze on iJailbreak in the past (scroll down to read). WiBlaze is intended to be a fast and highly compatible web browser for the iPhone, iPad, and iPod touch, intended as a replacement for Safari. The developer, Revblaze, has made the beta version of WiBlaze 3 available for free on Cydia.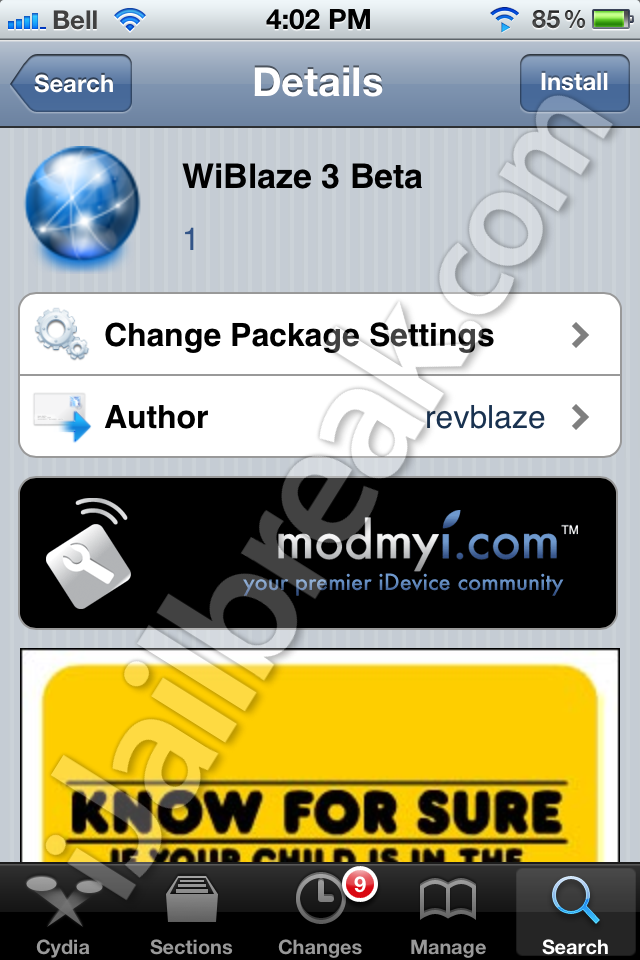 Unlike some products which seem to be labelled as beta perpetually for marketing reasons, WiBlaze 3 Beta actually needs beta testing. The Cydia page says that hugs and issues with this version of the app. The developers want feedback for both major and minor issues, and there are email links on the package's Cydia page and within the app.
They're not kidding about the bugs. I wasn't able to get the browser to run on my iPhone 4. It installs like normal and then the app doesn't show up on the springboard. A spotlight search wasn't able to summon the app, neither did all manner of resprings or resets.
Also keep in mind that the current version does not include iPad support (though support is reportedly coming soon), so you are currently stuck with testing on the iPhone and iPod Touch. On the bright side, the developers say new features will be released weekly through Cydia.
If you want to be a beta tester for the bleeding edge of iPhone browsers, you can install WiBlaze 3 Beta from the ModMyi repository on Cydia. The beta version is completely free.
What's your favorite browser for the iPhone and why? Share your thoughts in the comments section below.
WiBlaze Lite HD Browser Is A Faster And More Responsive Alternative To Mobile Safari [iPad]
Looking for an alternative browser to Mobile Safari? WiBlaze Lite HD is brand new web browser for the iPad that increase browsing speeds on both HSPA networks and WiFi networks. It had been made clear that the tweak is built for speed and compatibility to give you one of the best browsing experiences possible.
There is no longer lag associated with the amount of time to start up the browser, load a page or when scrolling down a webpage. And since the tweak was released into Cydia, with no programming limitations, there will be no competition from the App Store.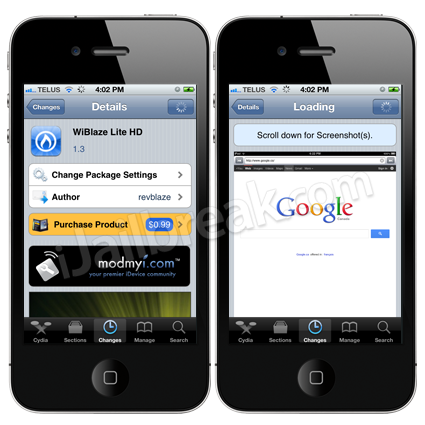 If you are interested in the jailbreak tweak you can find it through the ModMyi repo for $0.99.