With the iPlayApp Cydia utility you can stream hundreds of movies straight to your iPhone, iPod Touch and iPad for FREE. With titles such as "Source Code", "Unknown", "Red Riding Hood" and many more popular movies, iPlayApp is sure to become one of your favorite streaming applications to date! It features a clean GUI (graphical user interface) and promises regular content updates, which is a must for movie fanatics!
Note: The iPlayApp application will add an icon to your iPhone, iPod Touch, iPad SpringBoard. Check out a video demonstration below: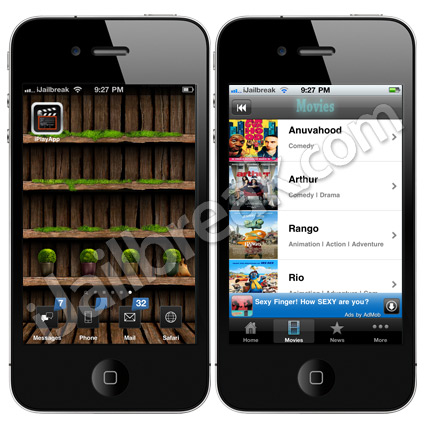 If you are interested in the iPlayApp application, it is available through the BigBoss repository for FREE. Awesome, right! Let us know what you think of iPlayApp in the comments section below. Be sure to share what your favourite movies are as well.