Quite often, I hear that folks really wish the iPhone, iPod Touch, and the iPad had widgets on the lock screen, similar to a Dashboard experience, like Mac OS X. What a lot of folks don't know is, you can get all the widgets you want, if you jailbreak your device.
SmartScreen is a great solution for widgets on your lock screen. It came out for iPhone and iPod Touch a while ago, but an iPad version has just been released, and in my opinion, it's way better than the iPhone version. It all comes down to real estate. The iPhone's screen is just too small to make effective use of the widgets. The iPad can fit pretty much all your widgets on one page, and it's fully compatible with the rotation of the iPad lockscreen.
You can view your widgets in portrait and landscape modes. You can add as many widgets as you need and if the screen gets full, SmartScreen adds a page, so you can swipe through multiple pages of widgets. A cool feature I like is, you can set the lock bar to autohide. Simply swipe up from the bottom, when you need to unlock.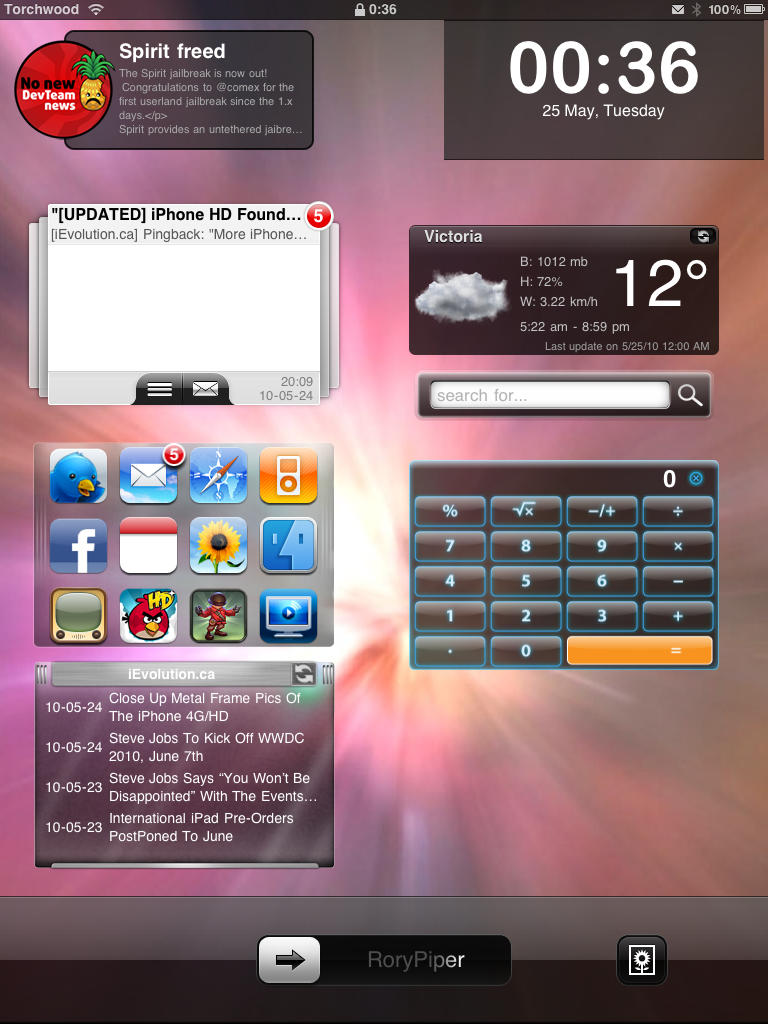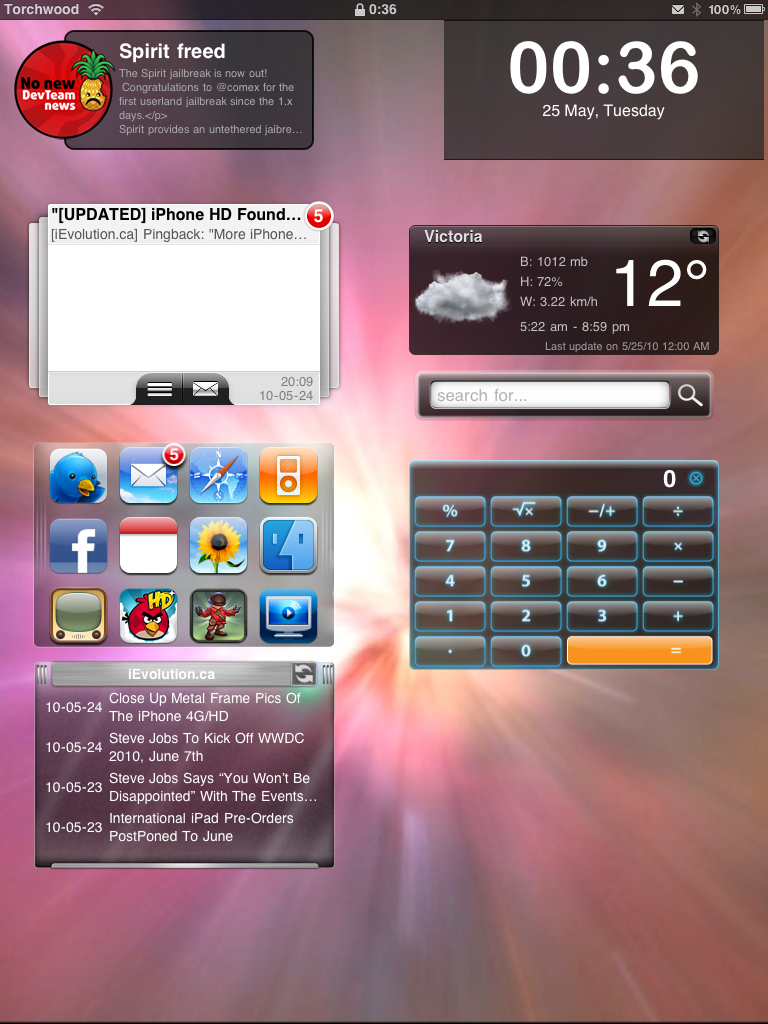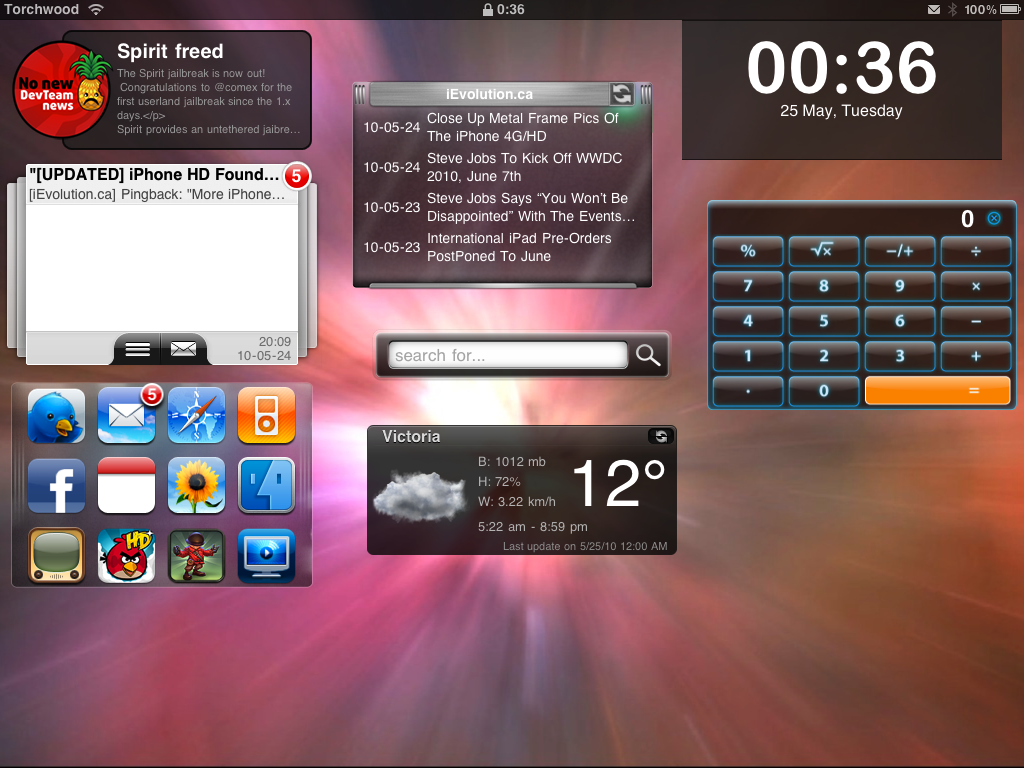 There is a great list of widgets, already available for the iPad version of SmartScreen, and it will continue to grow. Most of your favourite MediaPhone widgets, from the iPhone version, are on the iPad, and we should start to see some 3rd party widgets in Cydia very soon. Settings can be adjusted from the SmartScreen app and there are individual settings for each widget.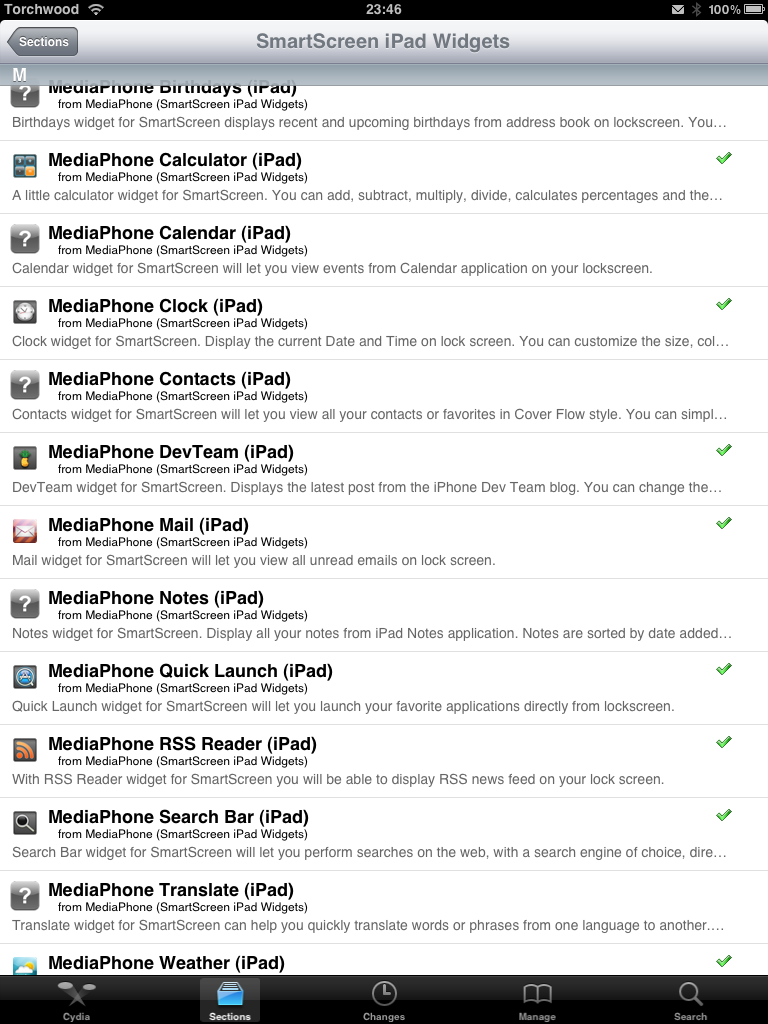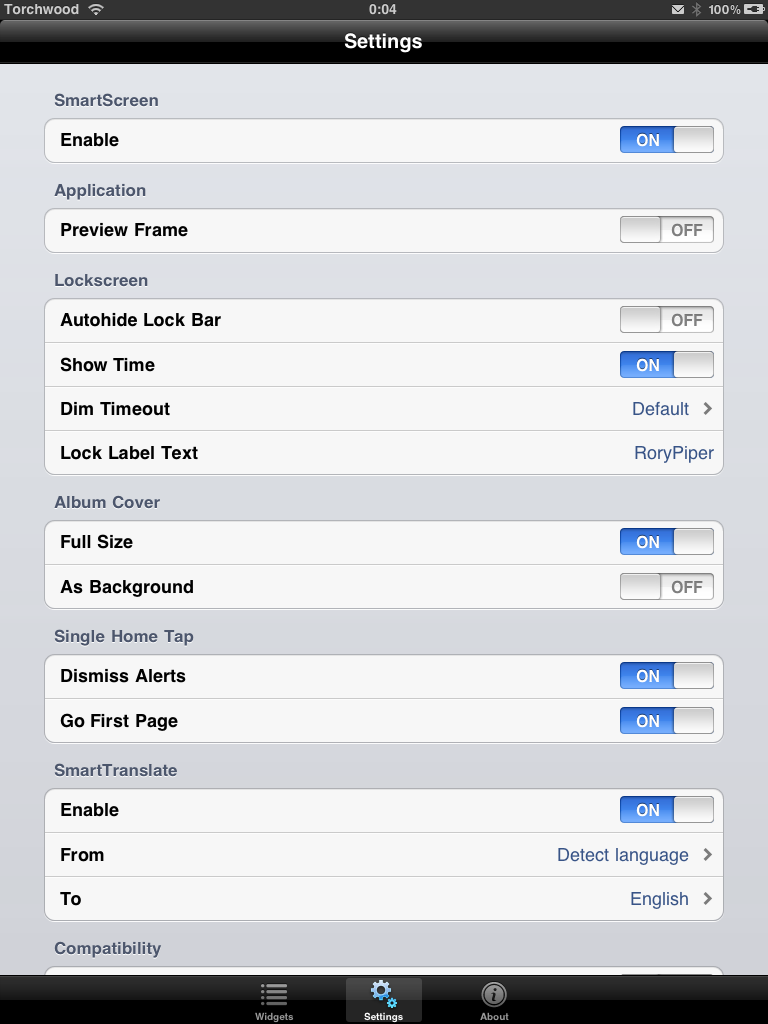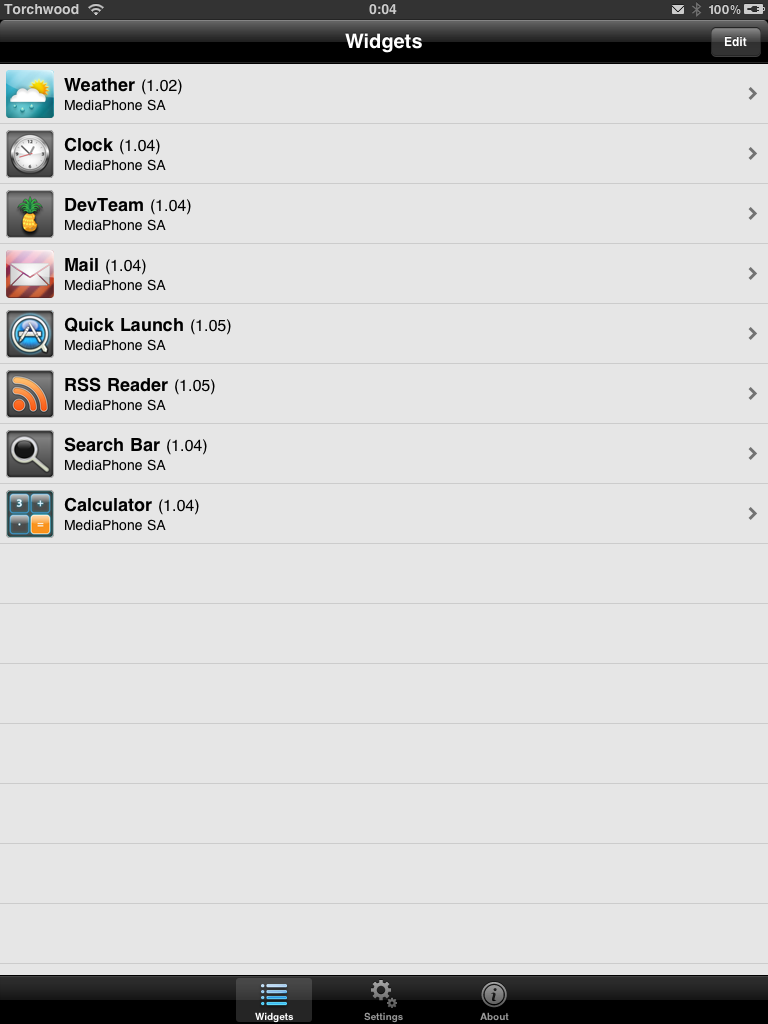 This is another great reason to jailbreak your iPad, as it gives you quick access to all the important things you need on your iPad, right from your lock screen. If you have already purchased SmartScreen for your iPhone, unfortunately, you'll have to purchase this as a separate app, for your iPad. It is available in the Cydia Store now, for $7.97.
Keep up to date with all the great iPad stuff in Cydia, by following me on Twitter: @rorypiper