Notification badges are something that is controversial between iDevice users; some people love them and some people hate them.
Regardless of where you sit on the spectrum, a new tweak was released into Cydia to help you manage those pesky notification badges. The tweak is called BadgeClear and it does just as its title suggests.
With the BadgeClear tweak you can clear icon badges right from your SpringBoard. Now unlike a lot of tweaks BadgeClear is implemented natively into the iOS. To clear icon badges one must simply make their apps jitter and then tap any badges that often refuses to disappear by conventional means. Another nice functionality BadgeClear provides is the ability to clean out all icon badges inside of folders by simply tapping a folders badge.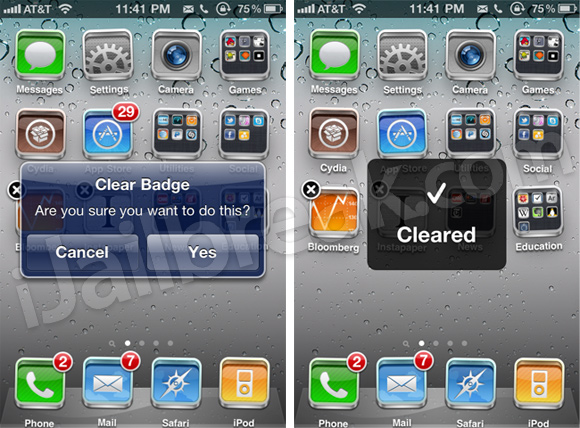 If you are interested in the BadgeClear tweak you can find it through Cydia for a price of $0.99. Let us know what you think of the BadgeClear tweak in the comments section below.