A couple weeks ago we showed you how to enable FaceTime on the iPad manually, and now there is an even easier method compiled by the developer Intell. By using a pre-compiled application called iFacePad, users can now simply SSH this file to their iPad and it will enabled. This process is much easier than the previous tutorial we wrote on enabling FaceTime on the iPad, as our last tutorial needed you to have specific files from an iPod Touch 4G. The iFacePad method simply requires a few simple SSH transfers through a free application like PhoneDisk.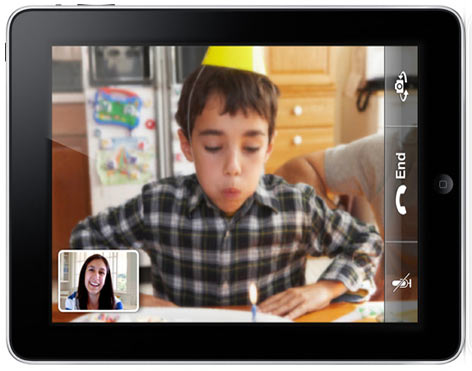 The good guys at FSM wrote a nice and simple tutorial on enabling this iFacePad app on your iPad, so we are going to quote their step:
Note: This tutorial was written for Mac OS X, not WINDOWS.
Step 1) – The first thing you are going to need to do is download iFacePad to your desktop.
Step 2) – After you download to iFacePad app, you will need to Download the iOS 4.2.1 for iPod Touch 4
Step 3) – Yep…you guessed it one more application to download (if you haven't already) PhoneDisk.
Step 4) – After you have downloaded all three of the required files, you are going to need to obviously ensure your iPad has been jailbroken.
Step 5) – The next thing you will need to do is launch Cydia and install OpenSSH and AFC2 ( greenpois0n jailbreaks adds AFC2 by default)
Step 6) – Run PhoneDisk make sure to enable root and connect to root
Step 7) – Run iFacePad.app
Step 8) – Reboot iPad
NOTE: If FaceTime doesn't work after reboot, make sure permissions are set correct on mobilePhone.app and in /System/Library/PrivateFrameworks/IMcore.framework/IMAgent.app is set 755
NOTE: Remember that the iPad doesn't have a camera, so the other person can't see you.
Alternatively you can watch the YouTube video of this process by clicking here (turn your volume down).