This is an article about a data tethering issue (aka Personal Hotspot) and not about tethered unlocks or jailbreaks.
You might recall that a lot of my screenshots last month were marred by Apple's ugly blue Personal Hotspot notification bar before I was able to find a reliable WiFi connection (or was smart enough to use Tetherize). While Tetherize did its job in getting rid of the double-wide status bar, it also removed the one indication that would let me know that my laptop was chewing through precious GBs of my phone's wireless wireless data. TetherStatus is another tweak which pacifies the unruly tethering status bar without killing it outright.
How does TetherStatus work? Instead of making the status bar giant and blue, TetherStatus displays a small blue badge containing the number of devices sharing the iPhone's connection. The status bar also intermittently flashes 'HotSpot: On' in place of the clock. Overall the effect is much more subtle than standard, but it's still visible.
Unlike Tetherize, TetherStatus does not have any settings to play around with. You install the package from Cydia, and the tweak is active. The features Tetherize has that TetherStatus is missing (setting a vanity tethering status message, for example) probably won't be missed by most users. Unless you want to completely hide the fact that you are tethering from yourself, TetherStatus will be the more useful tweak. (Both these great tweaks turn out to be authored by @Moseth.)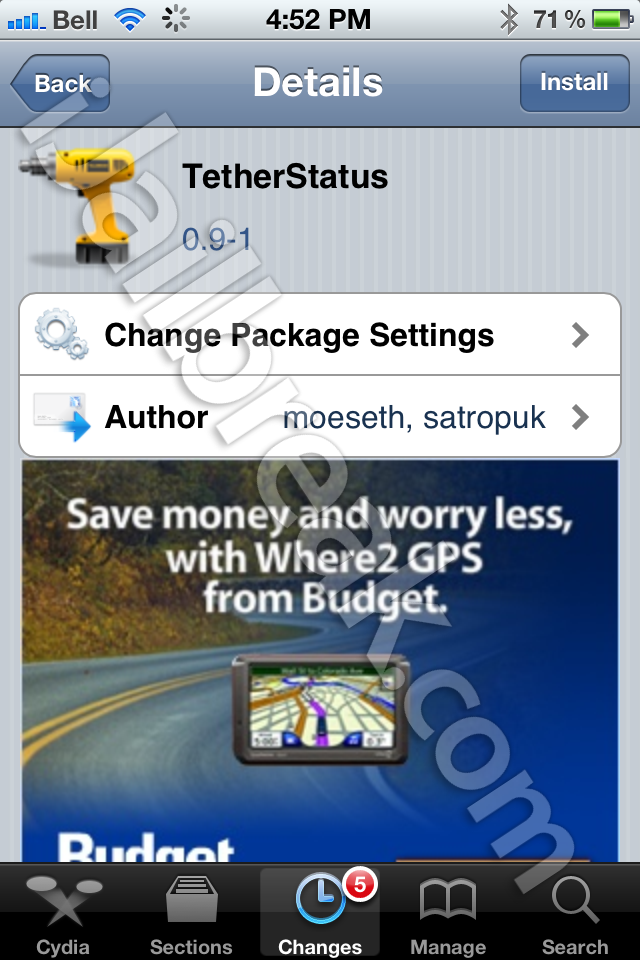 You can find TetherStatus in the BigBoss repository on Cydia. As with Tetherize, TetherStatus is completely free. If you use the Personal Hotspot feature a lot, there's no reason not to use one of these great apps.
If you can think of any other tweaks that polish away the iPhone's annoying quirks, share them in the comments section below.