Have you jailbroken your iPhone, iPad or iPod Touch running iOS 8.4 yet? Well, if you have, you probably want to find out if your favorite tweak is still compatible with the new jailbreak.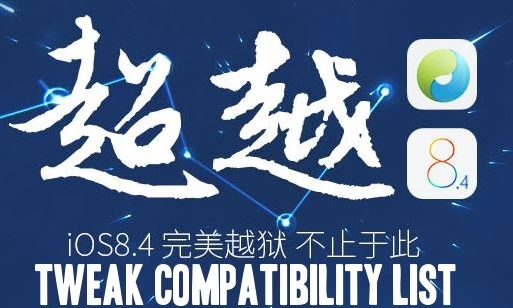 Lucky for you, the kind folks at Reddit's r/jailbreak thread have already made a list of iOS 8.4 compatible tweaks.
Not all the tweaks are updated yet, but most of them will work fine on the new iOS 8.4 jailbreak.
Make sure you've also updated your Cydia Installer to the latest version and installed the latest TaiG 2.3 untether from Cydia.
Here's the list. Most tweaks like Activator, BytaFont 2 etc are working fine with the new jailbreak.
So go on, simply look for your favorite tweak and find out if it's working on iOS 8.4.