iJailbreak.com is the premier technology blog with a focus on Android, Microsoft, Google and Apple products such as the iPhone, iPod Touch, iPad and Apple TV. We provide some of the most comprehensive how to's available on a variety of topics, and regularly are the first to report on breaking news. With over 1,000,000 page views per month and 50,000+ subscribers across our Facebook, Twitter, Google+ and RSS accounts iJailbreak.com has really built up an active readership. We have been featured on some of the top Internet sites such as Engadget, Gizmodo, Wired and even The Wall Street Journal. iJailbreak.com is the ideal place to advertise to your target market!
For advertising on iJailbreak.com, visit our Advertising Page on BuySellAds and BuyAds.
iJailbreak.com's Media Attention
iJailbreak.com has had the privilege of being featured on some very popular websites such as The WallStreet Journal, Gizmodo, Engadget, and Wired. Take a look below at some of these sites below…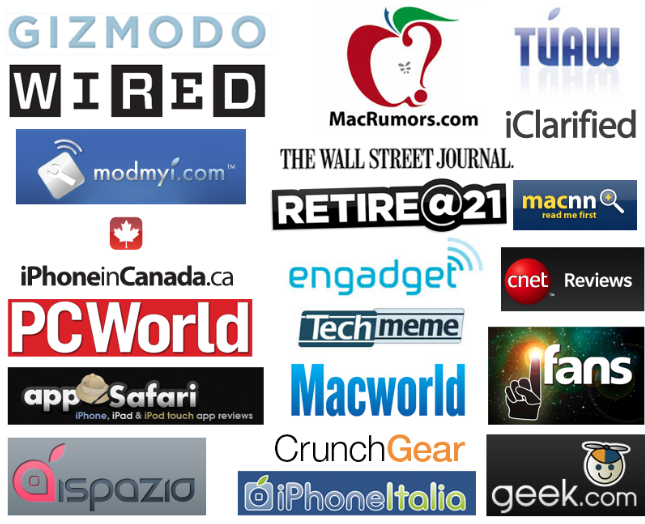 In 2011 iJailbreak.com was invited to attend the Underground Seminar, and because of this, it was featured in a post on Retire@21.
Giveaways, Sponsorships and Contests
If you would like to sponsor iJailbreak.com or come up with a way for us to run a giveaway/contest with your companies products, we would love to get in touch with you and make this happen.
If you would like to contact us, send us a tip, or even write for us, visit our Contact page.