Haptic feedback is something that not everyone is a fan of. For those of you who haven't heard of Haptic feedback it is when you are typing and pressing keys makes your phone vibrate slightly. Although quite a few Haptic feedback Cydia tweaks have surfaced over the years there are very few that are compatible with iOS 6.x, besides the premium Cydia tweak HapticPro.
If you are serious about Haptic feedback I would without a doubt go check out HapticPro as it has advanced customization options that will allow you to tailor your Haptic feedback experience to best suit you. For those just looking to try out Haptic feedback however, you will want to check out a free Cydia tweak by the name of Haptic Keyboard.
Haptic Keyboard takes a no frills approach to enabling Haptic feedback. There is no customization options or settings. You just install Haptic Keyboard and you will experience what having it on your device is like.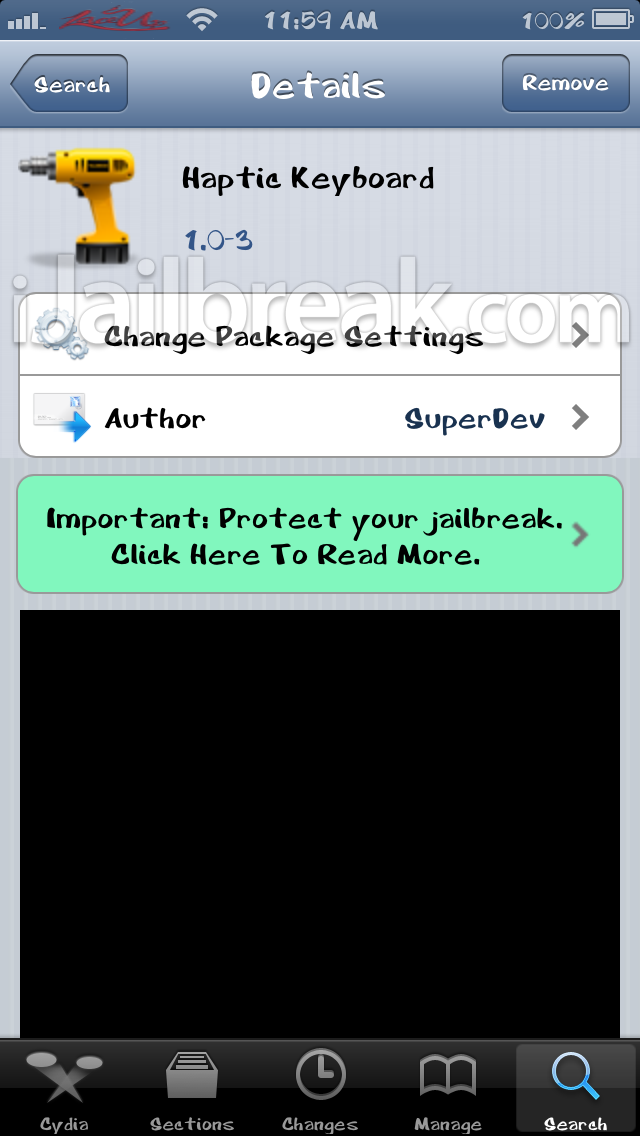 You can find the Haptic Keyboard Cydia tweak on the BigBoss repo for free. Unfortunately it looks like as I was writing this article it was temporarily removed from the BigBoss repo however, but it should hopefully be back soon. In the mean time, you can manually install the Haptic Keyboard Cydia tweak by downloading the .deb by clicking here. Install .deb files is extremely easy and we outlined the process for another Cydia tweak you can follow here (start from step 5).
UPDATE #1: The .deb download file has also been removed.