Now that you have jailbroken your iOS device running iOS 8.3, it's time to have a look at some of the tweaks that are compatible with the new jailbreak.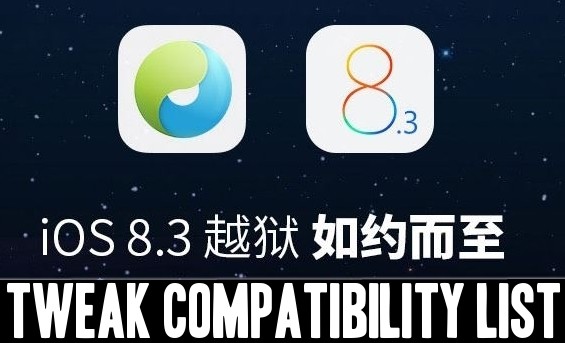 The lovely jailbreak community has compiled a list of tweaks that are currently compatible with the new iOS 8.3 jailbreak.
Ever since the release of TaiG 2.1.3, which includes several fixes and full Cydia Substrate support, most tweaks are now compatible with the new jailbreak.
Those that aren't compatible yet, will soon be updated with iOS 8.3 support. Almost all your favorite tweaks are probably compatible with the iOS 8.3 jailbreak by now.
You can either check out this list or this one for information regarding your favorite tweak.