One of the things that has always bugged me about the iPhone, is when you plug it in to sync to iTunes, you device is taken over, and you can't do anything else with it. I had hoped that iOS 4, with its new multitasking feature, might have fixed this, but it still has this limiting feature.
If I'm syncing my device, and I get a phone call, an email, or text message, I want to get to be able to get to it right away, without interrupting my sync to iTunes. Now, with Synchronicity, this is possible. This new tweak, in Cydia, gets rid of the "Sync in Progress" screen, and instead puts it in a multitasking, glowing, status bar, just like MyWi, or if you were on a phone call. Now you can do whatever else you need to do while your device is syncing to iTunes.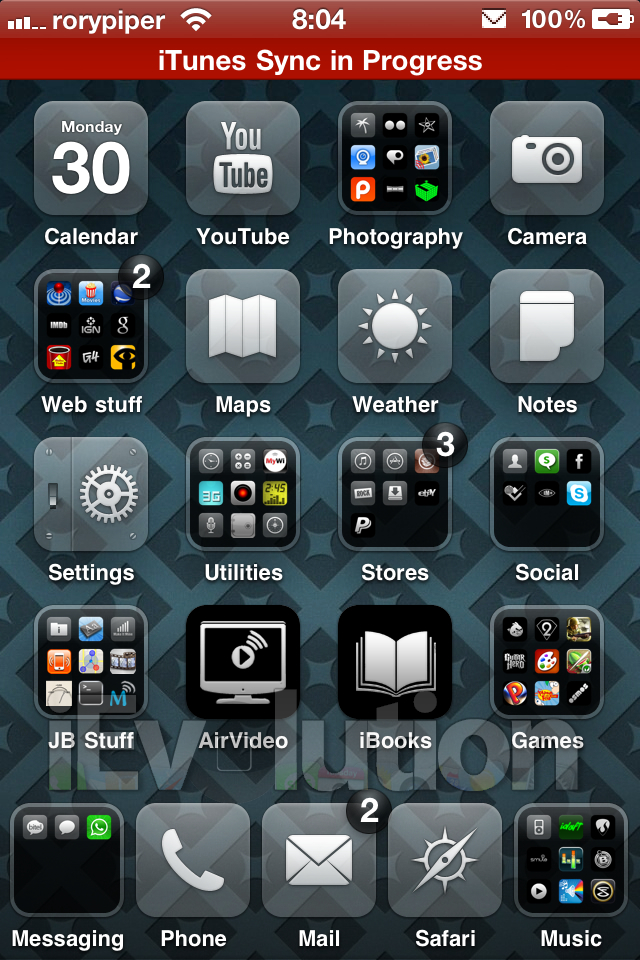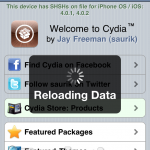 Requires iOS v4.0 or higher.

Use your device while it syncs with iTunes!

Synchronicity gives you the option to use your device during an iTunes sync. Instead of being stuck at the lock screen while you transfer new content, you can unlock, run apps, make calls, etc. You can do whatever you want, except run the Music app, which is disabled during syncs to prevent data corruption.

Synchronicity works on any device with firmware 4.0 or 4.0.1.

Though overall performance is virtually unaffected, you may notice slight lag in certain resource/CPU-intensive operations.
Synchronicity is available in Cydia now, for $2.00. I know people are going to ask: the theme I'm using is Glasklart HD, with a wallpaper I found in the app WallpapersHD.