Would you like to improve the iOS alarm application? There is a new jailbreak tweak called AlarmDisplay Pro developed by GSquared. With Alarm Display Pro users can setup an alarm from anywhere with an Activator action and users can customize the badge on the Clock application for showing alarm information.
If you head over to settings you will find the AlarmDisplay Pro preferences pan when installed. There you can setup the Time Type to either 12 hour or 24 hour. The tweak allows you to customize the Badge Type for the Clock application as well. Users can choose to show the total amount of alarms, the amount of active alarms, the time of the next alarm, or not having a badge at all.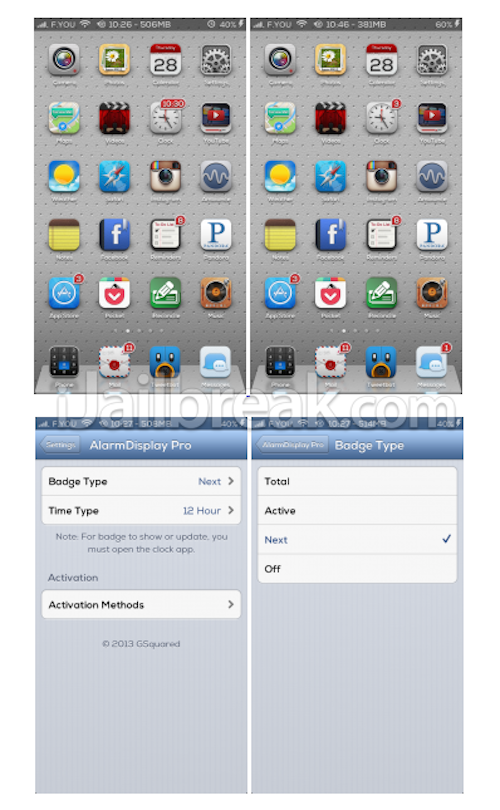 Finally, users can set an Activator method in the preference pan of AlarmDisplay Pro in settings which can be used to set an alarm from anywhere. When the user invokes the Activator action they will get to set an alarm and this is what the interface will look like from the image below.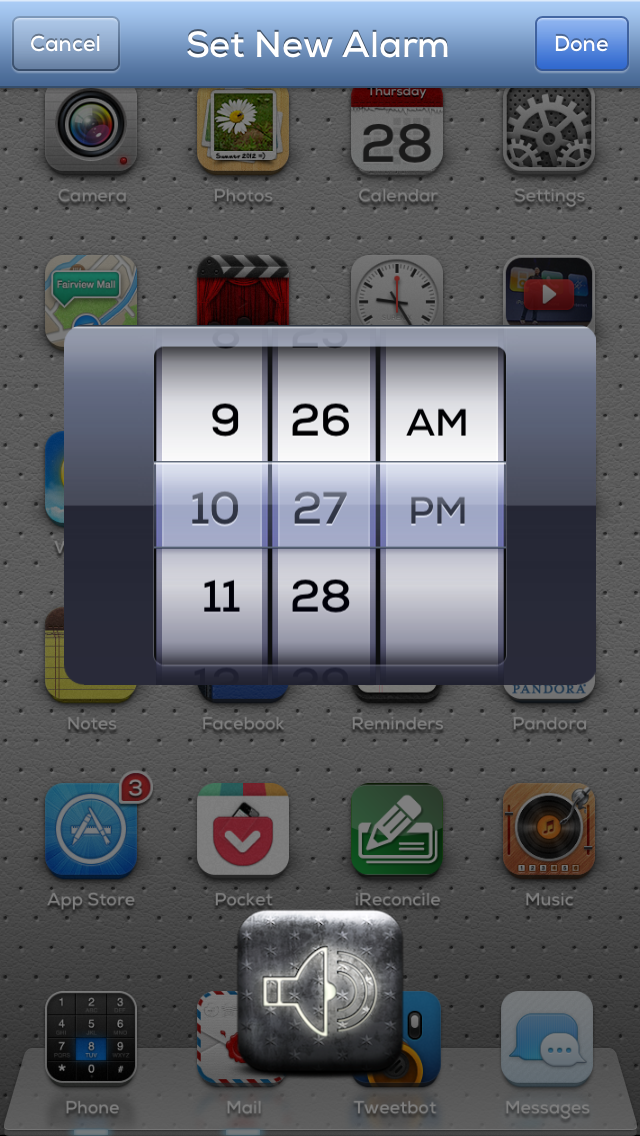 Here the user can scroll to set their time and they can tap on the sound icon from below to choose what sound they wish to play when the alarm goes off. Right now AlarmDisplay pro is on sale for 3-days at .99 cents for a limited time. The tweak is compatible with any iPhone, iPod touch and iPad running iOS 6 or higher.
One thing I do not like about the interface is the sound image when invoking AlarmDisplay Pro with an Activator action. We would like to hear your comments about what you think of this tweak.
Update #1: The developer of AlarmDisplay Pro has given us the following statement "I'm thinking about adding a toolbar to the bottom with a few buttons, sound, vibration(maybe), snooze times. I think that will be a good way to do it, nice blue toolbar like the top navbar."
Update #2: Check out our video walkthrough below…