If you use iCloud on a consistent basis and have multiple Apple products, say a Jailbroken iPhone and a Mac computer, then you will definitely want to check out the CloudLover Cydia tweak. Essentially the CloudLover Cydia tweak allows you to access your iCloud tabs in a less time consuming way.
By default to access iCloud tabs you are required to tap the bookmarks icon and then go into the iClouds Tab and finally select the browsing session you wish to restore. With the CloudLover Cydia tweak installed, however, you simply need to tap and hold the bookmarks icon and you will be automatically brought to your iCloud browsing sessions.
CloudLover does have Settings within the Settings app that allow you to apply this functionality to the tabs icon as well. This way you can either have the functionality present on both icons or on either the bookmarks icon or the tabs icon.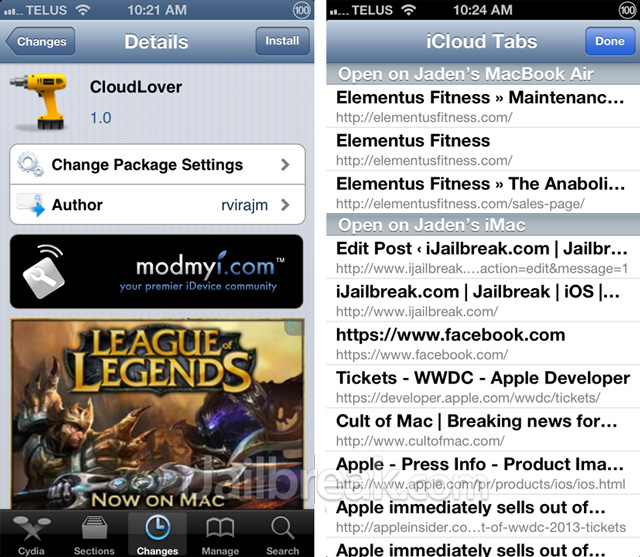 If you are interested in the CloudLover Cydia tweak you can find it in the ModMyi repo for free. Although this is an extremely simple tweak it is sure to be just what iCloud users are looking for. Let us know what you think of it in the comments section.