PocketMode: Make Your iPhone Ring Louder In Your Pocket Or Bag
There is a new tweak in town and this time it's to help hear your phone, no matter how loud your environment is.
How often have you not heard your phone whilst it is in your pocket? Well no longer should this be an issue with PocketMode. Check out the official blurb below:
PocketMode detects when your phone is in your pocket or bag and makes the phone gradually ring louder to alert you when you receive calls or texts. As soon as you take the phone out or answer the call the ring volume returns to normal. Perfect for those who don't want a noisy phone all the time but don't want to miss important calls.

PocketMode works by using the ambient light sensor to detect the darkness of a pocket or bag. Don't want your phone ringing louder at night? Enable night mode to disable PocketMode at night time.

PocketMode can also override the mute switch temporarily for phone calls when enabled and is fully configurable to customise how you fast you want the volume to increase. Simply set your normal ring volume as usual and PocketMode will increase it from there!
You can download PocketMode from the Cydia Store for $1.49.
AppAlert: Create Timed Custom Alerts For Any App
I just refreshed Cydia and seen this cool app! With AppAlert you can set an alert for any app and customize the content. When the alert pops up, it looks just like a regular push notification on the iPhone.
Set the alert app, time and text.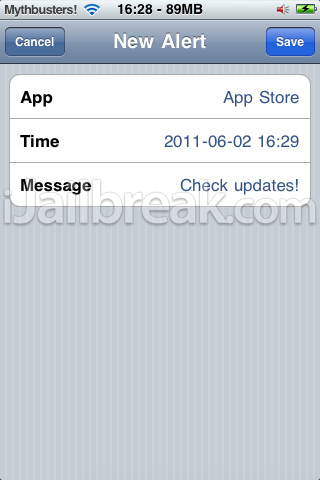 To the left you have the overview. You can also delete the notification (to the right).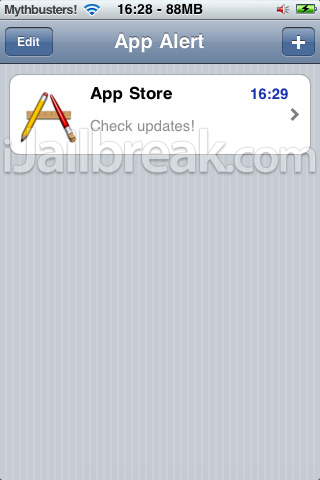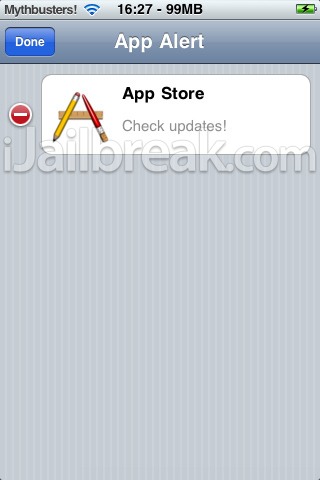 The notification itself.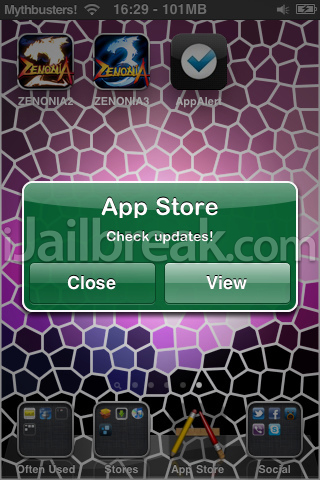 From the developer:
With AppAlert you can set an alert for any app and customize the content. When the time is up you will get an alert just like a push notification. Just click the view button and launch the application, or the close button to ignore.
Are you interested? AppAlert is available through the BigBoss repo for just $1.99.
Click2Call: Set Any Contact As A FactTime Or Voice Call Shortcut On SpringBoard
Hey there iJailbreak fanatics, DoubleOnegative here to tell you about a cool app available in Cydia that you may not be aware of. Click2Call is a tweak that allows you to set any contact as a voice call or FaceTime shortcut as an icon on SpringNoard. This tweak is very handy to have if you find yourself calling someone often.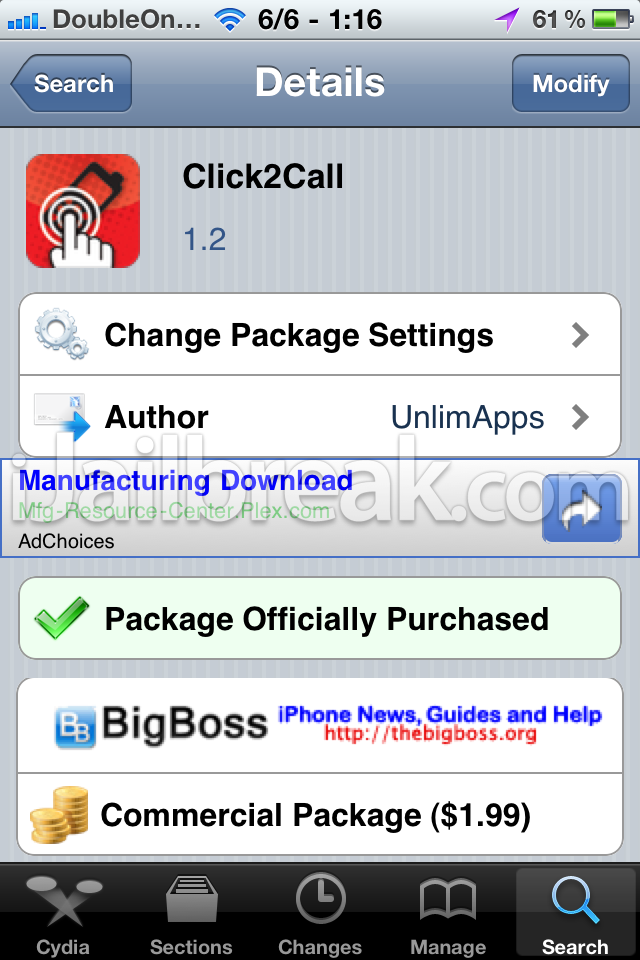 From Click2Call's page in Cydia:
Click2Call is a simple app that will allow you to have contacts that you call frequently as springboard shortcuts. Unlike the apps on the Apple App Store that claim to do the same thing, Click2Call actually allows you to make the shortcuts without the need of Safari and it uses MobileSubstrate to make the call so again you do not need Safari

Requires iOS version 4.1 or higher

Features include being able to add springboard shortcuts for both a normal phone call and a Facetime call.
I found this tweak to be very convenient for making voice/FaceTime calls to people I need to contact often, however, I wish it had an option for sending an SMS as well. Click2Call can be found in Cydia in the BigBoss Repo for $1.99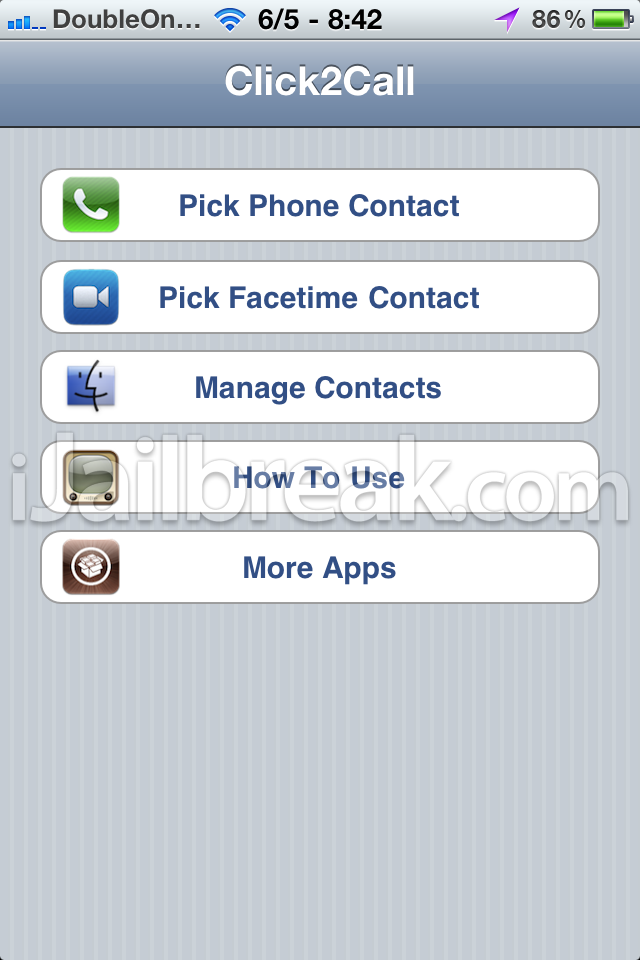 iNetUsage: Find Out Which Apps Are Hogging Your Data
Have you ever received a hefty data bill that made you question – which application did this? If you answered yes to this question (which I am sure most of you did) you will be glad to know a new utility was released into Cydia called iNetUsage.
This utility will actually monitor your network activity through iOS applications and tell you how much data each application has used during a specified date range. This will allow you to easily pin-point which application(s) made you go over budget and thus iNetUsage can help you reduce your data bill next month.
Note: While iNetUsage does a fairly accurate job at measuring your network usage, it is not perfect. Any applications which run as root such as Cydia and non TCP/UDP traffic will not be calculated into your calculated totals.
If you are interested in the iNetUsage tweak it is available through the Cydia Store for a price of $1.99!