To refresh Cydia and get the latest list of tweaks, you always had to tap on the Refresh button in the Changes tab. Well, not anymore.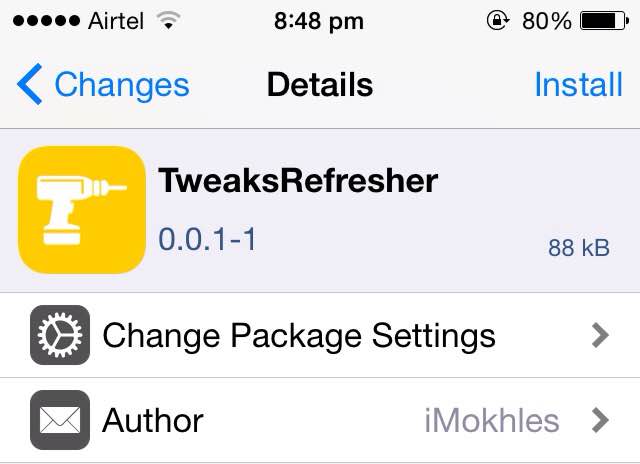 TweaksRefresher is a new tweak made for Cydia that brings the ever popular Pull to Refresh action to Cydia.
You no longer have to tap on the refresh button in the Changes tab. Simply pull down to refresh and Cydia will show you the latest tweaks from all your sources.
Recently, Saurik upgraded Cydia Installer to 1.1.19, which was a huge update. Ever since 1.1.19, Cydia no longer runs as root, instead it runs as mobile and like the rest of the OS, Cydia will be effected by installed tweaks as well.
After installing TweaksRefresher, restart the SpringBoard and you can start using pull to refresh in Cydia.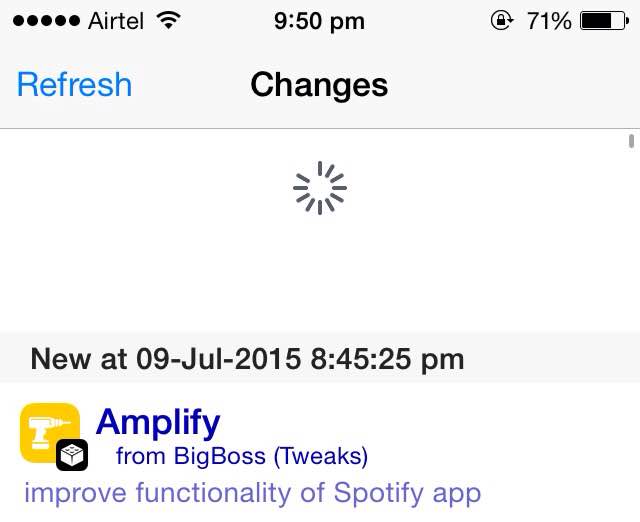 TweaksRefresher is available for free in the BigBoss repo. Give it a try, you probably will never uninstall it.