Apple announced the new iPhone 6s and iPhone 6s Plus at a special event last month. They are now available for purchase and plenty of customers are already rocking it. It has a brand new 3D Touch (Force Touch) display, a 12 megapixel camera, 4K video recording, A9 processor and 2GB RAM.
They also have features that are exclusive to them, older Apple devices won't be able to make use of these due to hardware limitations. Also because Apple wants you to sell your old iPhones and buy the new ones.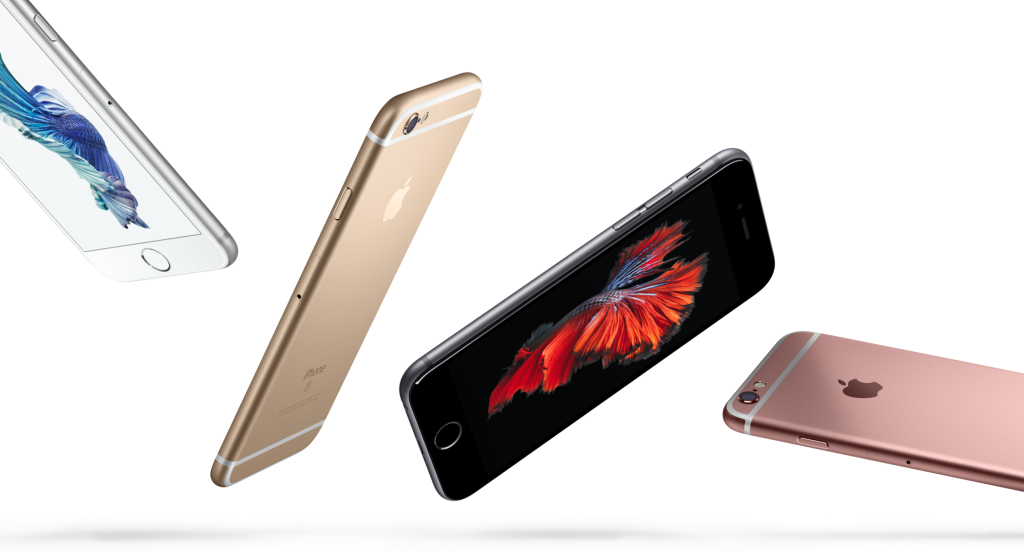 However, if you don't want to shell out money for the new iPhone 6s or 6s Plus and still want to enjoy some exclusive features on your current iPhone, then worry not, there is a way. You will have to be jailbroken though, and since an iOS 9/9.0.1/9.0.2 jailbreak is currently available, that shouldn't be a problem. Follow our tutorial to learn how to jailbreak iOS 9 using the Pangu 9 tool for Windows.
The iPhone 6s and 6s Plus have some interesting new features thanks to their new hardware, but it doesn't mean that older devices can't enjoy them. Features such as 3D Touch, Live Photos, Peek and Pop, improved haptic feedback and untethered 'Hey Siri' are exclusive to the new devices.
Here's how you can get them on your older iPhone, iPod Touch or iPad. Of course, the experience won't be the same, but it's pretty close to the real thing and won't cost you any money.
Live Photos
On the iPhone 6s and iPhone 6s Plus, a feature called 'Live Photos,' lets you take pictures that are live. It's basically like a GIF image and can be set as your wallpaper. To make the photo live, all you need to do, is to press and hold the photo.
A tweak called Live Photos Enabler activates this feature on older iOS devices.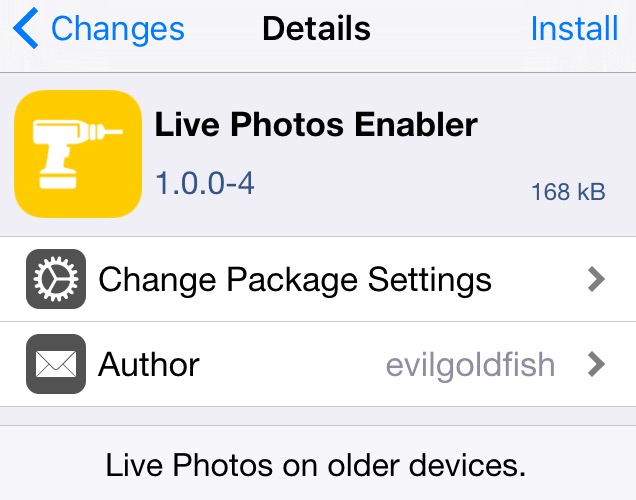 After installation, you will see a new circular icon on the top center of your camera. You can enable/disable Live Photos by toggling this round button. Nothing to configure and works as advertised. It's available for free from the following repo: evilgoldfish.github.io/repo. 
3D Touch
Not as effective and system wide as the 3D Touch feature in the new iPhone 6s/6s Plus. That's because older devices don't have a 3D Touch display or a Taptic Engine. You can try RevealMenu or Forcy to get 3D Touch Quick Actions feature on your older device.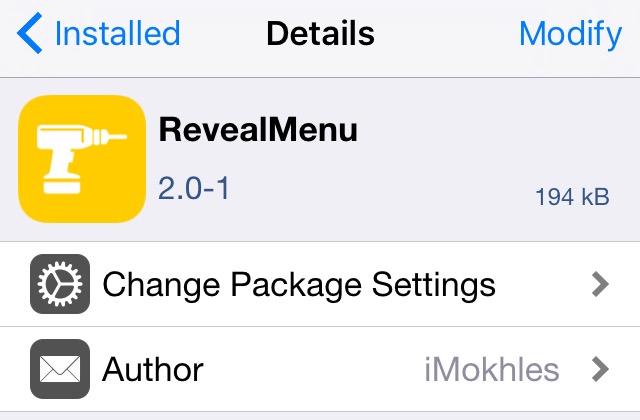 Once you install the tweak, tap and hold an icon to reveal Quick Actions.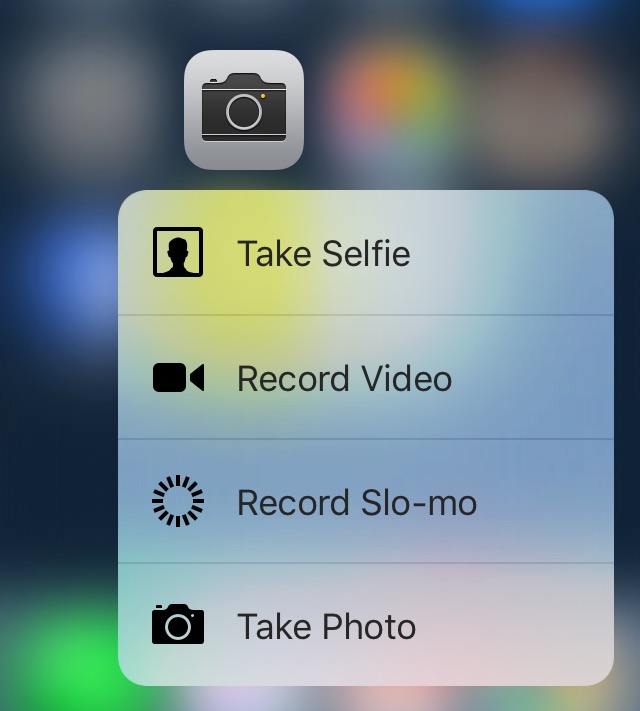 Both RevealMenu and Forcy are available for free in the Big Boss repo. If you want Peek and Pop feature that lets you peek at photos or videos in the Photo app, you may also want to try the UniversalForce tweak.
Untethered 'Hey Siri'
Always on Siri is a feature present on the new iPhone 6s and 6s Plus. While this may deplete your battery faster, it can be a handy feature.
UntetheredHeySiri is a tweak that brings this feature to older, unsupported devices.
Before you install this tweak, make sure you go to Settings>General>Siri and enable Hey Siri. Set up Hey Siri and then install UntetheredHeySiri. Now you'll be able to call out 'Hey Siri' and activate Siri anytime. It's available for free on Cydia's BigBoss repo.
So, there you go! Three iPhone 6s/6s Plus features for older devices. Try these Cydia tweaks out and let us know what you think of them.