If you are looking for a way to dismiss banner notifications with style then you will want to check out the Slide2Dismiss Cydia tweak for your iPhone, iPod Touch and iPad. Slide2Dismiss is one of those tweaks that are extremely simple, but are useful (unlike No More Folders).
With Slide2Dismiss you can dismiss banner notifications by simply swiping left to right. The banner notification will follow your finger during the swipe and then disappear when it reaches the end of your devices screen.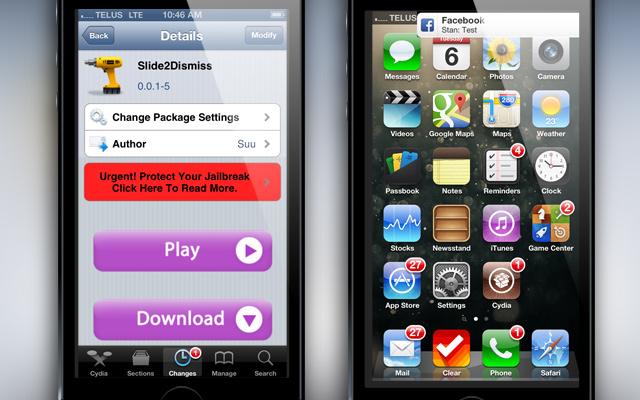 There is no settings to configure with Slide2Dismiss and no icons will be added to your homescreen of course. Although we have covered tweaks in the past that bring about similar functionality, such as Cybernetic, Slide2Dismiss is without a doubt a viable and free option for those who don't have a tweak like this installed yet.
You can find Slide2Dismiss in the BigBoss repo for free. Let us know what you think of the tweak in the comments section below.