If you know anything about BitTorrent applications on Jailbroken iOS devices it is that iTransmission has been one of the most popular by far. iTransmission has gone through several iterations over the years and now just in time for the iOS 6.x Untethered Jailbreak iTransmission 3 has been released. Don't just think iTransmission 3 is simply iTransmission 2 updated for iOS 6 compatibility however. iTransmission 3 features a better user interface, new functionality and much more.
If you are looking to download torrents on your iPhone, iPod Touch or iPad running iOS 6.x then iTransmission 3 is for you. The only real disappointment with iTransmission 3 is the fact that it is not natively supported on the iPad. You will need a tweak like FullForce to make it fill the entire display.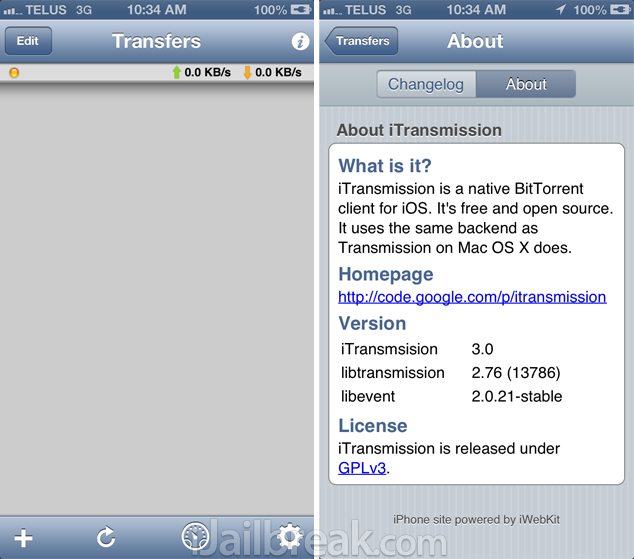 Overall iTransmission 3 is everything you have come to expect from iTransmission with a simplified experienced, better performance and increased stability. I have been playing around with it off and on the for the last hour and haven't come across many bugs or disappointments.
The bottom line is, if you are looking for a BitTorrent client for your Jailbroken device running iOS 6, iTransmission 3 is for you. You can find iTransmission 3 in the ModMyi repo for free. Let us know what you think of this iteration of iTransmission in the comments section below.