The reason I (and most of us) did jailbreak my phone is because I wanted something different than the other iPhones. A tweak called TapToUnlock7 created by Drew Dunne surely brings a different way to unlock your phone.
The conventional slide to unlock is changed to tap to unlock which most of us will cherish because slide to unlock has been around for a while.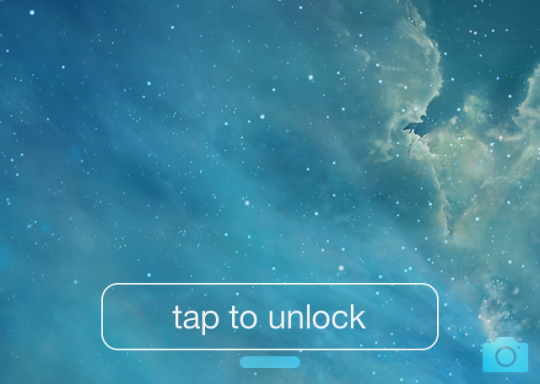 This tweak is basically simple, there are two options to choose whether you like to tap a button at the bottom of the locksreen to unlock or you like to tap anywhere to unlock. I personally like the tap anywhere to unlock feature because I can use it barely like the slide to unlock which can be done anywhere so basically the tweaks make my phone easier to unlock. Just tap and it will recognize my face thanks to Appellancy tweak.
By default, you will have the default unlock changed to a tap to unlock button.
But in the Settings, you can always change the behavior if you want a tap anywhere feature to be enabled. Moreover, the tweak also comes wih a theming feature that allows you to use your custom images. Alongside with the theming, there are options to change the locksreen font and also the frame and border settings.
All the changes always require a respring so therefore it takes time to see the changes that you have made.
The tweak is compatible with Appellancy, Auki and also Lock Screen Tool tweak nevertheless this tweak is restricted for iOS 7 devices only.
TapToUnlock7 is available on the BigBoss repository for $0.99.
What do you think is missing from TapToUnlock7? Post in the comments section below to let the developer know what to bring on the next update!