ChronicFunk is the developer behind one of the last standing FREE TV and movie streaming services called ChronicTV.
ChronicTV features a wide variety of TV shows from networks such as Fox, Comedy Central and MTV. ChronicTV also features a download manager to watch and manage downloaded TV episodes from the ChronicTV utility as well as other TV streaming utilities. In this how to guide from iJailbreak.com, featuring new innovative dynamic images, you will learn how to use ChronicTV and Manage Your Downloaded Movies & TV Episodes.
Learning How To Use ChronicTV
The first thing you are going to do is download the ChronicTV utility from Cydia. ChronicTV can be found in the entertainment section or by searching for ChronicTV in Cydia's search tab. Once you find ChronicTV through Cydia you will need to install it to your iPhone, iPod Touch or iPad.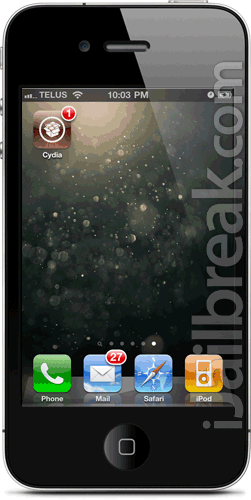 Once you download ChronicTV to your iPhone, iPod Touch or iPad you will need to launch it. Upon doing so you will be brought to ChronicTV's homescreen. This is where you have access to watch different TV episodes. You will also have access to your downloaded TV shows by clicking the download icon which appears on all pages in the bottom right hand corner of your iDevice's screen.
Streaming/Downloading TV Shows
Section 1 ) – Using the ChronicTV utility is extremely easy. Simply choose a television network of your choice from the homecreen and continue browsing through what ChronicTV has to offer. Upon finally choosing a TV episode you will have the option of streaming the TV episode of your choice, or you can even download it directly to your iDevice.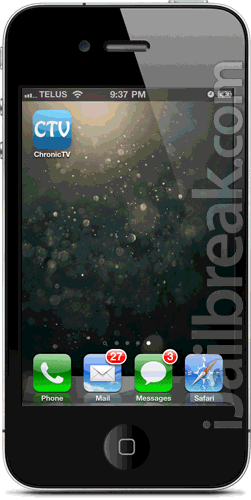 Managing Your Downloaded TV Episodes
Section 2) – Once you start downloading TV episodes with ChronicTV or other ChronicFunk TV utilities, you are going to want to manage them. To manage your downloaded TV episodes you will simply need to launch the ChronicTV utility from your SpringBoard and then click the download icon in the bottom right corner of the screen.
Once you click the download icon you will be presented with a screen where you can find all your downloaded TV episodes. From the downloads screen you have the ability to delete files, rename files and of course watch your downloaded TV episodes.
Another nice feature when you watch downloaded TV episodes is the ability to transfer the TV episode to your camera roll or even open it in iFile.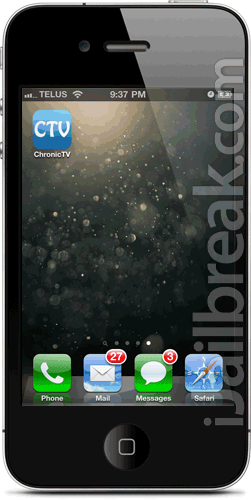 Conclusion
As you can see ChronicFunk's ChronicTV utility is extremely robust and easy to use. It has a wide database of available TV shows and is very regularly updated. Thus, if you are looking for a FREE TV and movie streaming service we would recommend using ChronicTV.
We hope this how to guide from iJailbreak.com has helped you grasp a solid understanding of the ChronicTV utility. Let us know if you have anymore questions in the comments section below…