What is Cydia? How do I get Cydia on my iPhone, iPad, iPod Touch, Apple TV, Mac, Apple Watch?
Cydia is developed and maintained by Saurik, also known as Jay Freeman, who has been involved with the jailbreak scene for years!
How To Get Retina Display Cydia Icon On iPhone 4
When JailbreakMe.com first launched, it included a nice hi-res Cydia icon for the Retina display of the iPhone 4. When some issues arose with the site, somehow the hi-res icon got left out, and iPhone 4 users were stuck with a low-res, pixelated icon. This will be addressed in an upcoming update to Cydia, but if you can't wait, here's what you gotta do.
Step 1. Download this hi-res icon here (right click > Save As). I just Photoshopped this out of a screen shot I took, when I first jailbroke my iPhone 4. Retina display icon's size should be 118 x 120, and should be named icon@2x.png :

Step 2. Access the root folders of your iPhone 4, via OpenSSH, DiskAid, NetaTalk, or however you do it. Navigate to Applications > Cydia.app. Drop the above image in there. You don't have to rename it or repackage it, or anything.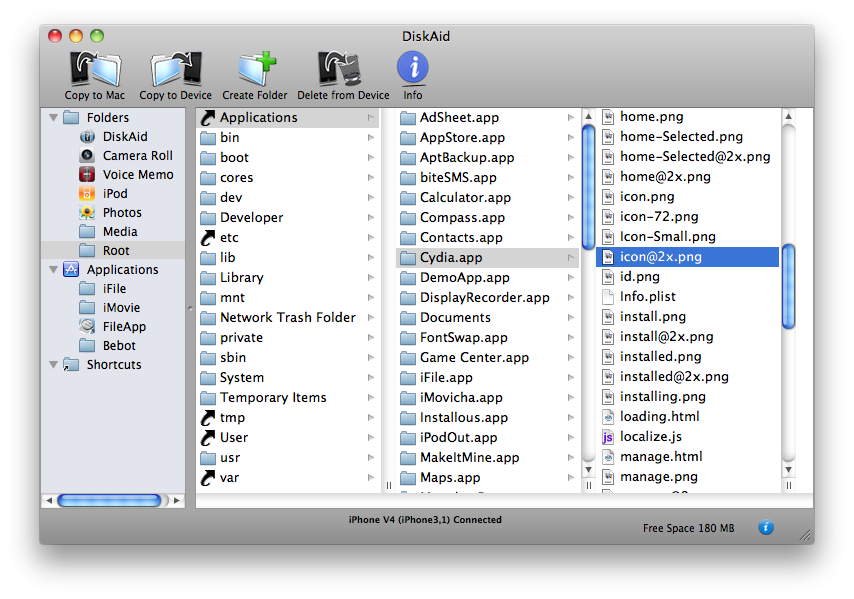 Step 3. Reboot you iPhone 4. You should now see the hi-res Cydia icon, on your homescreen. Enjoy!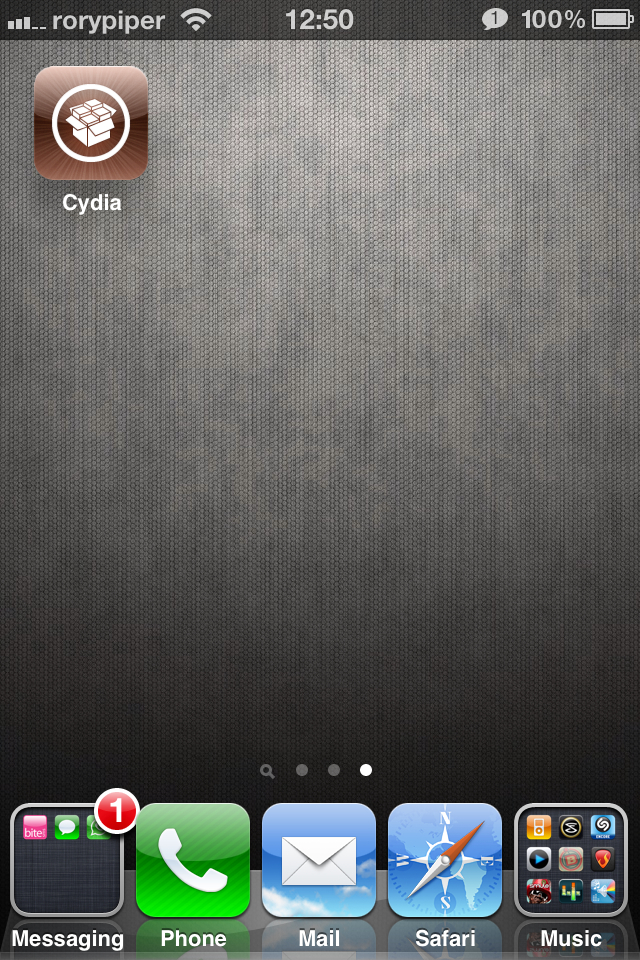 Saurikit Files A Lawsuit To Acquire Cydia.com
Earlier this year Saurikit had tried to acquire the domain name Cydia.com with no avail. This was because the UDRP (Uniform Domain-Name Dispute-Resolution Policy) noted that the domain name was registered 6 years before Saurikit started using the name Cydia. Another factor that lead to Saurikit's failure to acquire the domain name was because there was no actual website linked to the domain name; it was being 'parked'. Thus, is was not negatively effecting Saurikit.
After Sauikit contacted the owner of Cydia.com, however, the website has become a forum for Apple related products. With the domain name now linked to an actual website regarding the niche of Saurikit they have decided to once again try to acquire the domain name Cydia.com by filing a lawsuit against the current owner of Cydia.com.

If you visit the domain name at this moment you will be granted with a message saying:
Due to massive malicious attacks and overwhelming spam activities recently by hackers, our forum unfortunately has to be temporary suspended for major maintenance, please check back later. We are sorry for the inconvenience.
Saurikit notes in the lawsuit that this message furthermore hurts the reputation of their company by possibly making consumers to believe that Cydia is unreliable or dangerous.
With the evidence Saurikit has presented I think Saurikit has a much greater chance or acquiring Cydia.com. Do you think Saurikit will acquire it this time around?
[Via DomainNameWire]
The Story Behind The "Twitter Quick Bar" [#DickBar]
Well folks I will keep this short but it appears as if Saurik has added a "Twitter Quick Bar" into the Timeline Tab (formally known as the changes tab). Why Saurik did this is unknown at the moment, but I am sure this is going to not be appreciated by many. Considering that Twitter recently removed the Quick Bar due to lack of interest from many, it makes me wonder why Saurik would add this same disliked Quick Bar into Cydia.

Let us know your thoughts on the "Twitter Quick Bar"  now featured in the Cydia Timeline Tab in the comments section below.
Update #1: April Fools… This Twitter Quick bar or AKA DickBar is an April Fools joke, in case you were not aware :P
Update #2: Saurik releases Cydia v1.1.6 to remove the "Dickbar" that will appear on April Fools Day. Here's how to update and remove it.
How To Search Cydia From Your Desktop Computer With Cydia Search
Have you ever wanted to search through Cydia on your desktop computer? If you have you will be glad to know PlanetiPhone has developed a new browser based search engine that is capable of searching through the thousands of packages currently within Cydia. This new Cydia search engine has been named CydiaSearch and really does provide a great way to find a specific Cydia package. With CydiaSearch you can search by name, description, author, version number or one of the many other search filters which makes finding a specific Cydia package an easy task.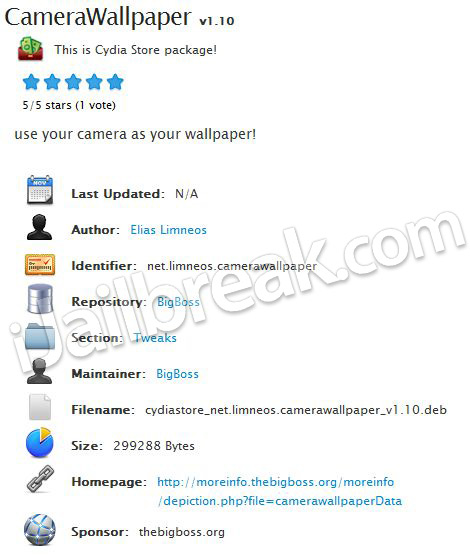 Upon finding a Cydia package using CydiaSearch you are provided with the usual package information such as Author, Repository, File Size etc. You can also preview what the depiction page (the Package's actual Cydia page) would look like on the iPhone in CydiaSearch's iPhone emulator. Overal CydiaSearch is a great tool if you are trying to find a specific Cydia package with no avail directly within Cydia.
Cydia Gets A New Look!
Earlier this week, Saurik, the creator of Cydia, published an article wherein he spoke about the involvement of Comex in iMods and also mentioned about changes that will be coming to Cydia soon. Looks like the first of the changes has started to roll already. The jailbreak store has received a nice little update that brings some changes to its design and adds a flatter modern look.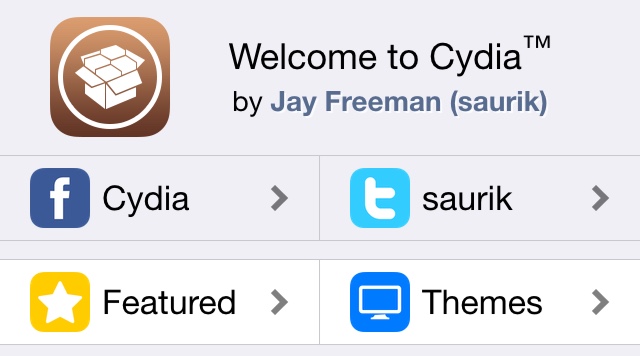 At first, you may probably not notice the changes, as there's no notification regarding the visual update. The update, a flatter, cleaner interface, is only been added to the homepage of Cydia. However, Saurik did say that a complete UI change should be coming soon.
This update only brings a new homepage design, which isn't much. In Sauriks' article, he also mentioned some updates to the Payment system and Substrate.
What do you think of the new look to the Cydia homepage? Do you like the flatter look?
Updating…