Signal 2 is a Cydia tweak developed by Planetbeing, who is a member of the Evad3rs which brought us the iOS 6.x Untethered Jailbreak. What the tweak does is relay information regarding cell towers your iPhone is connected to as well as other cell towers in the area and displays their locations on a map. This allows you to get an idea of how well your coverage is and where to go to get the best reception.
Combined with the free iPhone carrier unlock (UltraSn0w) that planetbeing has helped create, users can swap SIMs and determine which carrier is best for him or her based on cellular coverage. In addition the map, other useful technical data is displayed including RSCP (signal strength) in dBm and Ec/N0 (signal quality) to all neighbours, the PSC of the cells, as well as the frequency each cell is broadcasting in.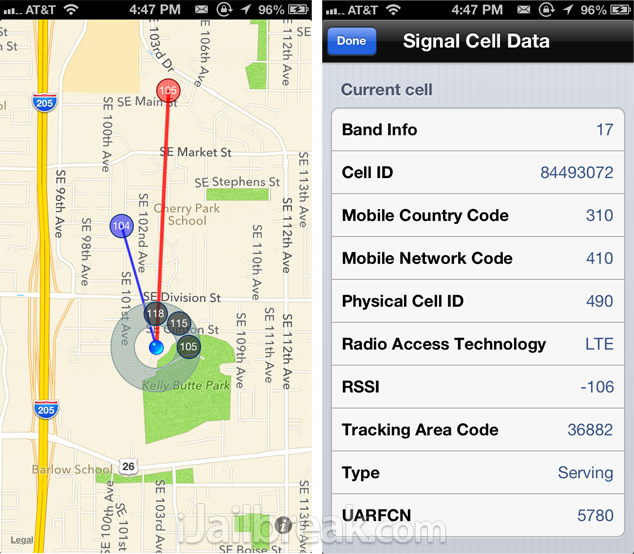 Signal 2 is definitely an interesting Cydia tweak, that seems more like a novelty tweak than anything to me, considering most people don't have unlocked devices, so they can't just pop in any SIM Card they wish. Regardless, there is arguably a lot of functionality in this tweak and if you are interested you can find it in the ModMyi repo for a price of $3.99.
If you decided to give Signal 2 a try and support Planetbeing let us know what you think of it in the comments section below. It is compatible with all devices running iOS 5 and above.