Now that you've jailbroken your iOS device running iOS 7.1.x using the PanGu jailbreak, you're probably wondering what tweaks are compatible with iOS 7.1.1. There are a lot of tweaks that are incompatible with the new jailbreak.
Some important tweaks such as Activator, SBSettings, ProWidgets, IntelliscreenX 7 and others don't work with this jailbreak. Most others are still compatible with iOS 7.1 or later.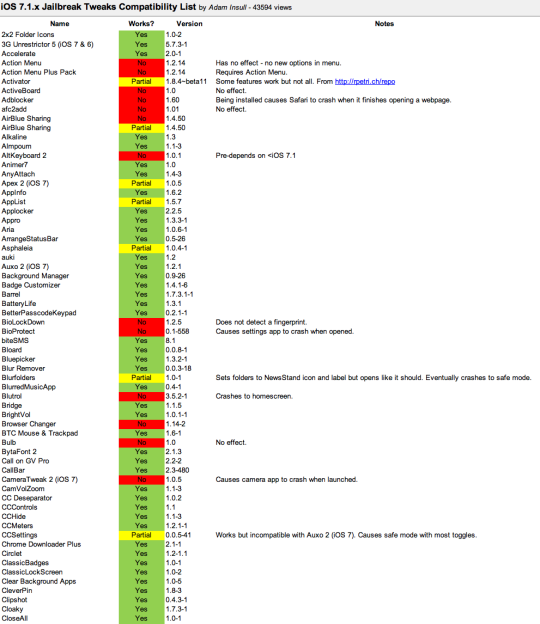 Adam Insull has compiled a list of iOS 7.1.x Jailbreak compatible tweaks and it can be viewed here. You can find out which tweak works with the latest iOS 7.1.x jailbreak using this list. We hope the developers update their tweaks to work with iOS 7.1 or higher.
If you know any tweaks that work or do not work with this jailbreak, then do let us know in the comments below.