If you haven't heard of the Harlem Shake it is the latest internet craze where people posts videos of themselves dancing like crazy once the "bass drops." When you take this to iOS… things get interesting.
Yesterday we shared with you a Cydia tweak that made your iPhone, iPod Touch or iPad do the Harlem Shake on the lockscreen. This Cydia tweak was hosted in a private repo and was appropriately named HarlemShake. In this article we also showed you a preview for a Cydia tweak Flippo Bigarella was working on that was ten times better.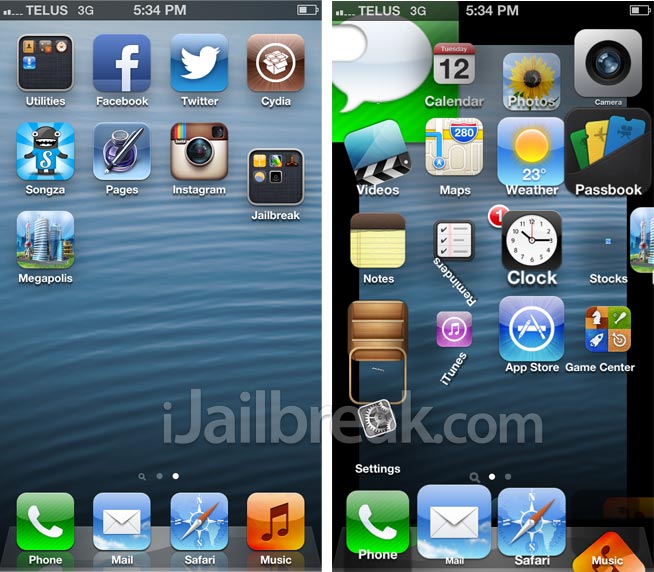 Not only did it make your iOS device do the Harlem Shake on the homescreen, it allowed you to set an Activator action to initiate it! We told you this Cydia tweak was coming soon, and sure enough today it was released into Cydia and is available to download for free.
Flippo Bigarella has called his Harlem Shake tweak…. Harlem Shake. Go check it in Cydia, it is available in the BigBoss repo for free. Simply download the tweak, configure and Activator action and you are good to go.
Have fun trolling your friends!