Are you looking for multiple options to customize your lock screen? I recently installed Simplock that will hide the "slide to unlock", but thats all it does. Then I stumbled upon a free tweak named CustomLS, developed by Dylan Kelly, which will allow you to do more than just one thing on your lock screen.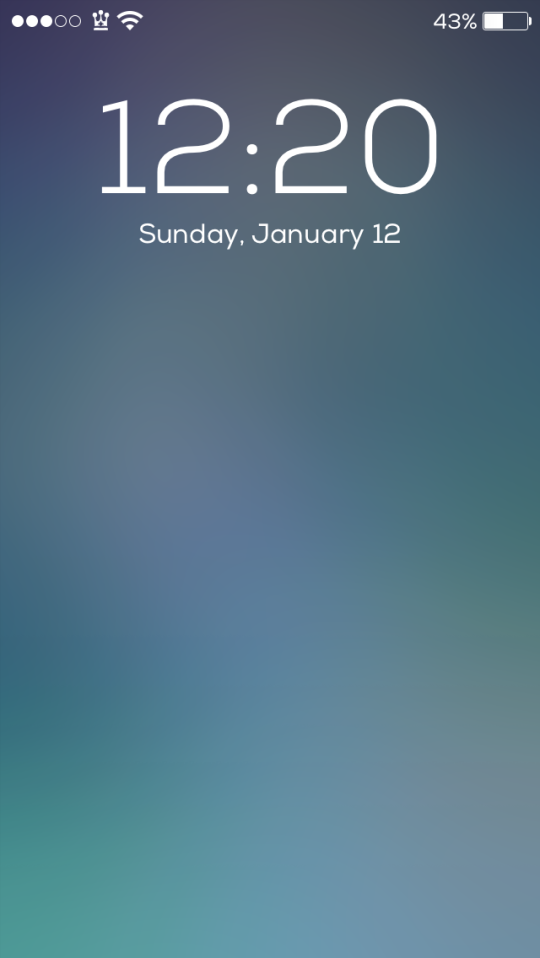 CustomLS provides a preference pane in the general Settings application after installation. You will notice there's almost every option to hide anything you want on the lock screen. The tweak provides users the ability to hide the lock screen clock, slide to unlock, Control Center grabber, Notification Center grabber, camera grabber, and the time in status bar.
In addition, users will be able to enter a custom legal text and custom slide to unlock text. The legal text will appear underneath the slide to unlock text. In order for the custom text to show up on the lock screen, users will have to respring their device to notice the change.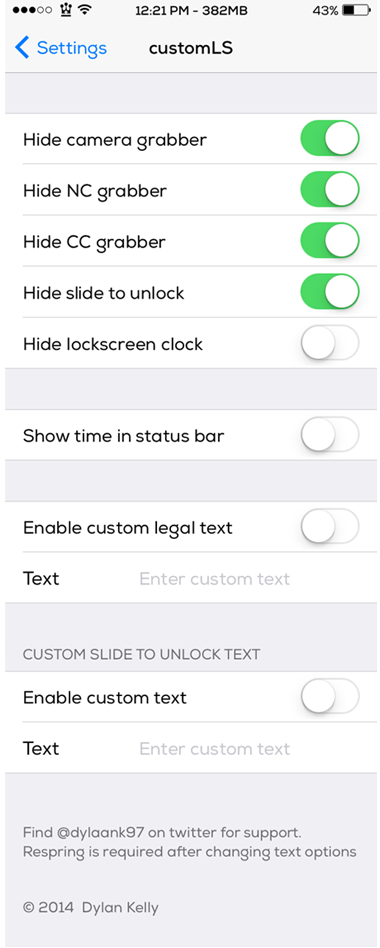 Even though users can hide the Control Center and Notification Center grabbers from the lock screen you will still be able to gain access to them by using the correct gestures (e.g. swiping down from the top of the screen will pull down Notification Center and swiping up from the bottom of the screen will pull up the Control Center). If users hide the camera grabber from the locks screen though you will not be able to access the Camera application from the lock screen.
CustomLS is a great tweak with multiple options to choose from, providing a simple and elegant look to your lock screen. Don't forget, CustomLS is free and you can find the tweak in the BigBoss repository. Let us know what you think of the tweak in the comments section below.