It seems like lately a lot of new apps have been released that are really quite amazing. Today we see yet another one of these apps, and this particular app being called aDownloader. aDownloader in short is the first all purpose download manager that is fully compatible with the iPod Touch, iPhone and even the iPad. It is an extremely well done application that is definitely worth checking out; especially because it is completely free via the BigBoss repo. With aDownloader you can download pretty much any file type, from any site including hosting sites such as Rapidshare and Megaupload.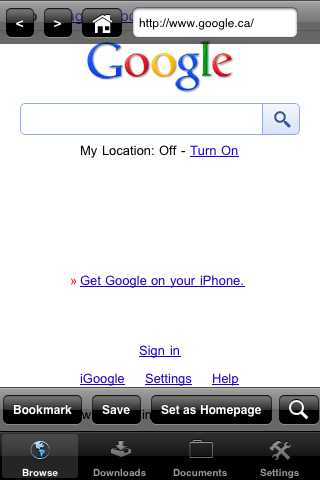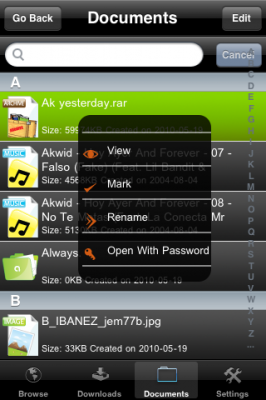 This free download manager also allows you to easily create folders to organize your downloads and access them on the fly. It even supports a large variety of file types including:
Word/PowerPoint ( doc, docx, ppt,pps )
Excel ( xls and xslx )
Power Point ( ppt and pptx )
audio files ( mp3, m4a, wav )
video ( mpeg, 3gp, mov, avi, wav )
image files ( jpg, png, gif, bmp )
text files ( txt, html, xml )
rar and zip archives ( including multipart, password protected )
It simply acts as a browser and a download manager in one. With this combination of functionality you can browse the web to its full potential and download any files you require straight to your iDevice. It also allows you to perform simultaneous downloads and resume any interrupted downloads. You can also upload any files directly on your iDevice to a file sharing service on the web. Not only does aDownloader pack some fierce functionality, it is extremely easy to use and is completely free!
Simply launch Cydia and type in aDownloader in the search pane to download and install it to your iDevice. If you have tried this application what are your thoughts on this great new app?