This guide will show you how to enable FaceTime on iPhone 4 running iOS 4.1 in unsupported countries like the Middle East (you can check out the MiddleWhat Cydia tweak which is also available in Cydia).
STEP 1: Launch Cydia. Note: iPhone 4 is already jailbroken. If not, follow our guides below: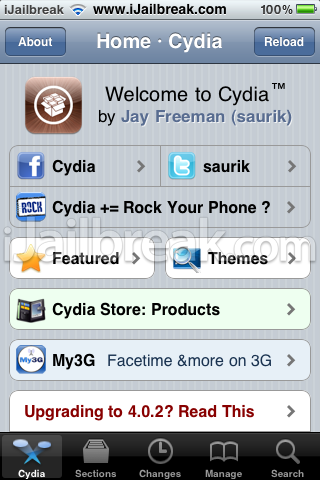 STEP 2: Tap the "Manage" tab located on the bottom tab bar.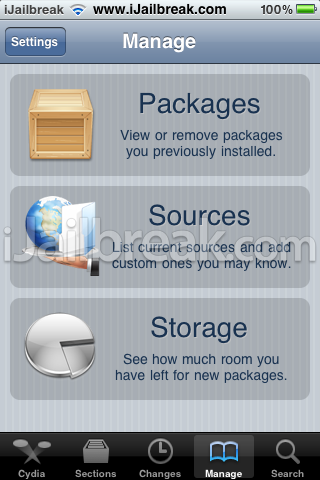 STEP 3: Tap "Sources", "Edit", then "Add". You'll be prompted to add URL source. Type "http://apps.iphoneislam.com" and tap "Add Source".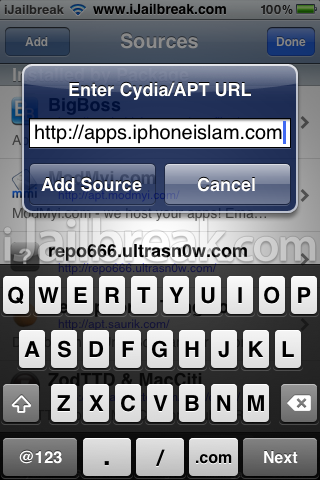 STEP 4: Cydia automatically refreshes and updates sources.
STEP 5: After Cydia is done refreshing sources. Tap the "Search" tab on the bottom tab bar and search for "FaceTime Hacktivator". Once "FaceTime Hacktivator" appears, tap and you should see version "1.0-1″. Tap "Install".
STEP 6: Reboot your iPhone 4. After the reboot, launch Settings.app -> Phone and tap on the FaceTime toggle to turn it on.
Share your comments below if this Cydia tweak worked for you.