FullDrop: Full Access to Your Dropbox Account On iPhone
FullDrop is a new tweak for your iPhone that allows you to fully access your Dropbox account. This includes the ability to upload files other than just photos and even download files to a specific FullDrop directory on your iPhone. The tweak very simply uses the Dropbox API and once you link your account to FullDrop you are free to start uploading and downloading files on the go. This tweak is most definitely the best way to manage your Dropbox account on your iPhone, so if you are an avid user of Dropbox you will want to check out this free utility.
For those of you are wondering, to upload files, you must first place them in /var/mobile/Library/FullDrop. Your Downloaded files will also be placed here. One other cool feature of FullDrop is that you can get/mail public links for your files in the local web browser pointing to Dropbox.com. Opposite of this you can delete any local file from within the app by sliding it in the file list.
MySwitcher: Customize Your Multitasking bar the Easy Way
If you are looking for a tweak to customize the multitasking bar on your iDevice then MySwitcher is the tweak for you! The tweak includes some new and interesting mods for the multitasking bar that is compatible with the iOS 4.2.1 firmware plus.  These modifications include the ability to apply themes to the multitasking bar, the ability to set the maximum number of icons that can be displayed at the same time (up to 10) and many more modifications that are only a tap away. This tweak truly is your best bet if you are interested in customizing your multitasking bar to the fullest extent.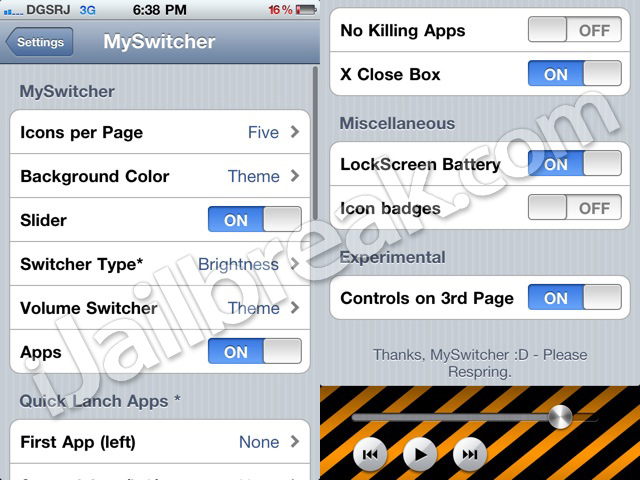 One of the best things about MySwitcher is that it is a completely free tweak. This means you have nothing to loose; so go ahead and grab MySwitcher from Cydia now and let us know if you customized your iDevice's multitasking bar.
KeyPad Transparency: Apply Transparency to your LockScreen Keypad
Today a new tweak was released into Cydia called KeyPad Transparency, and what do you think this tweak does? Well it allows you to add configurable transparency to your LockScreen keypad of course! Have you ever feel like you're typing in your password and it's really easy for someone else to see? The tweak allows you to better protect yourself from shoulder-surfing: you can configure the transparency level of the keypad, so that when you type in your password it's much more difficult to see what buttons you are pressing.
This tweak works on 3xx firmware generation and iOS 4 firmware generation, as well as on the iPad.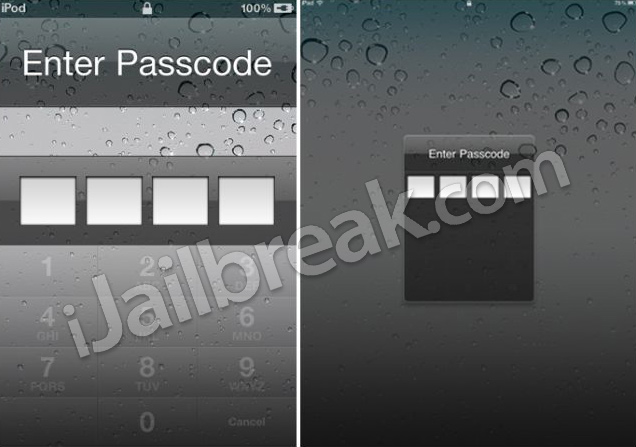 The lockscreen Transparency is configurable at 5 percent alpha intervals from completely visible to 2% visible (seemingly invisible). Protect yourself now with KeyPad Transparency.
PowerUp: Easiest Way To SuperCharge Your iOS PowerScreen With Extra Options
Another new tweak was released into Cydia today called PowerUp! This tweak is a useful if you are looking to supercharge your iDevice's power screen with extra options for rebooting and respringing. PowerUp also comes with two different display modes and 3 different styles; this tweak acts as a replacement for the default power screen. It truly is a handy tweak if you are looking for an easy way to respring and reboot your iDevice from the powerscreen.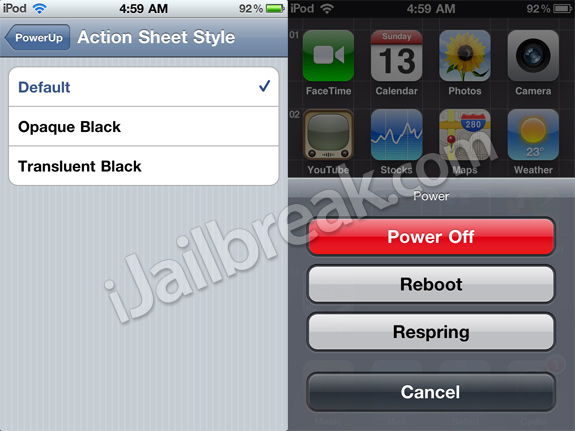 If you are interested in the PowerUp tweak it is available through the ModMyi Repo for free! I personally downloaded this tweak (as you can see in the images above) and I think this tweak will prove useful in the future.