Now that you have Jailbroken your iPhone, iPod Touch or iPad on iOS 7 you are probably wonder which tweaks work and which ones are still in the process of being updated for compatibility. Well luckily for you we are starting a list of tweaks compatible with iOS 7 so that you will no longer be in the dark.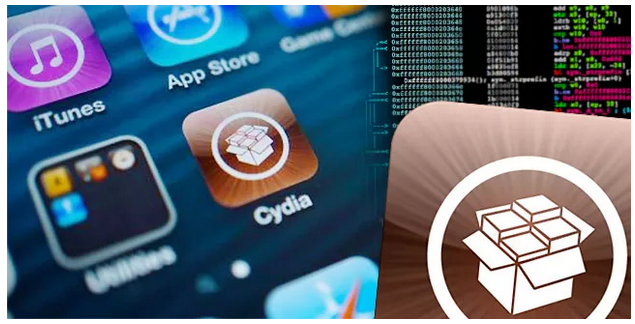 This list is based off work from Team-Sync iPhone Dev Team and from YOU, iJailbreak readers, who help us out. We will continue to update this page as the days go on and more tweaks are updated for compatibility with the iOS 7 Untethered Jailbreak.
Working:
WelcomeMe
OverAchiever
Plugication
Software Update Killer
ShakeToUndo Killer
NoStoreButton
NoPasscodeBlock
FakeClockUp
Privacy
Signal 2
Signal Booster (works after crashing on first open)
Appinfo
Fakeclockup
Activator (beta version) – You need to add Ryan Petrich's repo rpetri.ch/repo to install the beta version.
iCleaner
iCleaner Pro
Swipe Selection
Accelerate (doesn't work on iPhone 5s)
Mobile Terminal
snes4iphone
WiFi Passwords
FireWall iP
Music Box
MyFile
SwipeToRespring
Sicarius
HarlemShake7
AirDrop Enabler 7.0+
iPhone4Parallax
Gridlock
KillBackground7
Flipswitch
NoNewsIsGoodNews
Poof (doesn't work on iPhone 5s)
Speed Intensifier
Respring (doesn't work on iPhone 5s)
Tetherme (iPhone 5 user has confirmed it works on iOS 7.0.4)
FolderCloser
Icon Renamer
Music Box
Movie Box
Smart 3G + LTE
Somewhat Working:
Abstergo (Installs, no effect)
Activator (beta): some things don't work it also has a rather annoying message every time you unlock the device.
BytaFont7: you have to move the .app folder to the correct location, and it never resprings to install the font. I have had some people get it to kind of work.
Iconoclasm7: only one icon set works.
Infiniboard (Installs. No effect)
LocalIPStore (Sign into appstore keeps popping up, but some items unlock)
SBSettings (Missing some components, but working, must manually install)
Winterboard: It installs but won't install themes.
iFile (registration fails even when connected to Cydia)
Not Working:
Abstergo
Accentify
Animate
App Sync for iOS 7
Auxo
Axis
Barrel: The tweak puts the Device into safe mode when you swipe the page.
BatteryDoctorPro
BBSettings
Bridge
ColorKeyboard
DashboardX
DreamBoard
FullForce for phone
Lame Switcher
LogoMe
No Badges
Power Disconnect Chime (got errors trying to install)
SimpleBanners
SmallBanners
Springtomize 2: has no affect on device.
Velox
Zeppelin: You can manually install this tweak but has no affect on status bar.
Zephyr
Note: Keep in mind that because Mobile Substrate currently isn't working most tweaks that rely on this framework do not function.
If you aren't yet Jailbroken then click here to follow our official How To guide for Evasi0n7. Don't forget to keep us updated with tweaks that work for you and don't work in the comments.
Update #1: There has been an official Google Spreadsheet started that contains a list of Cydia tweaks which are in a working and non-working state. As this document is crowdsourced it will prove to be more accurate than the list shown on this page.
Update #2: If you are wondering why these tweaks are not working on your device, but they are working for my Jailbroken device running iOS 7, click here.