AppTrckr.org is a website that provides free cracked iOS applications for the iPhone, iPod Touch or iPad. The service known as AppTrackr.org has been very controversial, even though its actual use is to test iOS applications before purchasing them on the AppStore. The developers of AppTrackr.org note that because Apple has not implemented a real trial system for iOS applications, AppTrackr.org provides users, who are not afraid to Jailbreak their iPhone, iPod Touch or iPad, a way to test AppStore apps before actually purchasing them.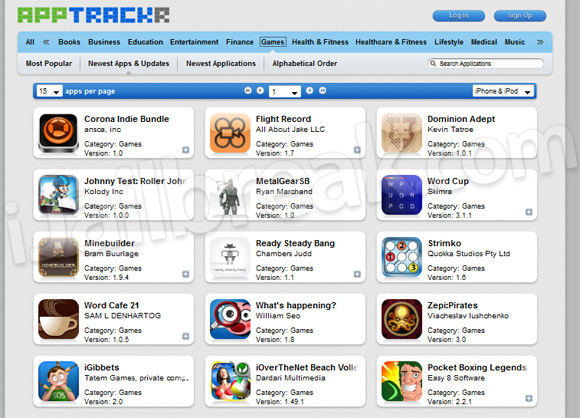 AppTrackr.org And Alternatives
Site URL: http://apptrackr.org (Website Shutdown)

Alternative #1: https://appdora.org

Alternative #2: http://www.appaddict.org
In order to download cracked applications on the iOS a program called Installous handles the downloading and installing of these cracked apps, which is powered by Apptrackr.org. Installous can be downloaded from the Hackulous repo that must be added manually through Cydia on jailbroken iOS devices.
Unfortunately however, AppTrackr.org shutdown in 2013, along with Intstallous. That is not to say all hope is lost in the cracked app world though! The first thing you will need to do is install AppSync for iOS 6 on your iPhone, iPod Touch or iPad. This can be done by following this tutorial.
Next you will need to find an Installous alternative, which there are many of that can be read about in our latest Installous alternatives article. Perhaps the best Installous alternative is AppAddict, to learn how to install AppAddict along with AppSync.