iTransmission CLI is the command line implementation of the user-friendly iTransmission 2 BitTorrent client. The main advantage that the command-line interface has over iTransmission 2's GUI is that you get instant access to more options, such as the ability to run scripts upon completion, which can be applied to individual transfers. Even if you're not one of the few users who requires advanced features, iTransmission CLI will give you experience dealing with a command line interface and you may get more comfortable using different CLI apps.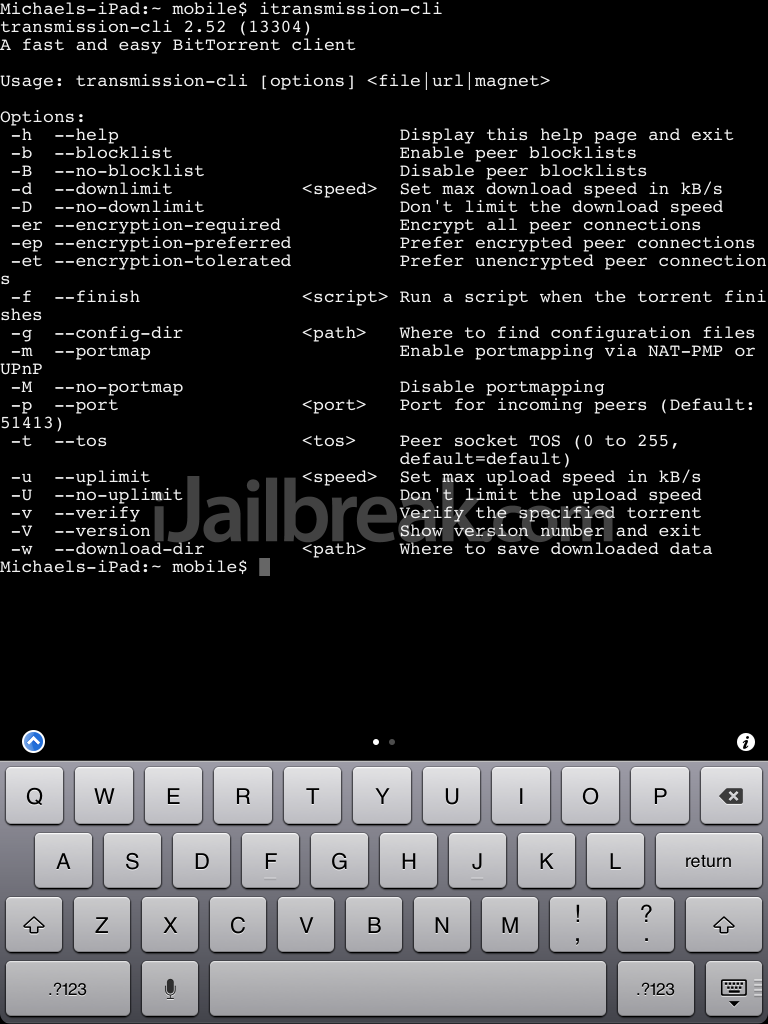 Since iTransmission CLI does not install an icon, it has to be launched from a terminal console, such as MobileTerminal. Enter the command itransmission-cli, followed by what you want it to do. Just entering the term itransmission-cli on its own will bring up the list of possible options.
The easiest way of downloading files using iTransmission-CLI is to have the torrent file on hand. You can download such torrent files using add ons like Safari Download Enabler and iFile. It is also possible to use magnet links, although the inability to copy and paste into terminal hurts their usability. (You can copy and paste into MobileTerminal's shortcuts, however.)
I tested out iTransmission CLI with Wired Magazine's Creative Commons CD torrent, using the command "itransmission-CLI -w /private/var/mobile/Media /private/var/mobile/Media/wiredcd.torrent". The download was fast, about 300kB/s from 6 peers.
Also included in the package are commands for itransmission-daemon, which really takes advantage of the flexibility the command line interface allows for. The list of options available for itransmission-daemon are massive.
For most users, iTransmission 2 is the more accessible torrent client, but for advanced users who have been craving a command line interface, it's finally here. You can download the iTransmission CLI client for free from the ModMyi repository in Cydia.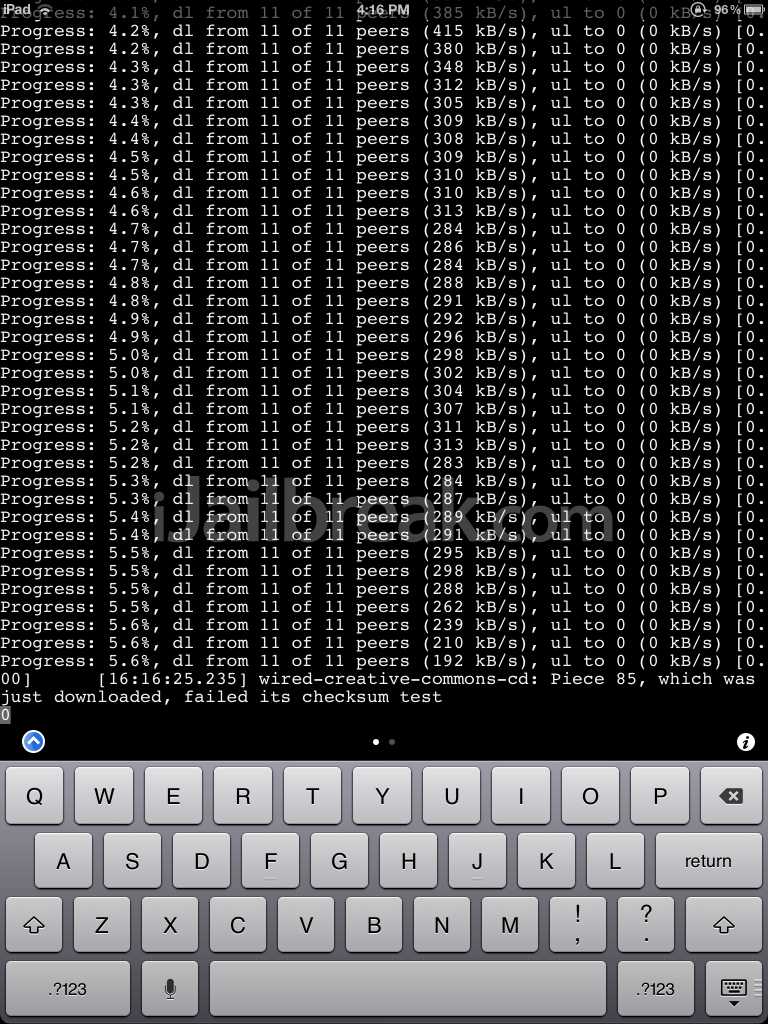 What side of the fence do you fall on: Do you prefer a flexible command line interface or a slick GUI? Share your thoughts in the comments section below.