Chpwn, a respected developer in the jailbreaking community, has updated Infinifolders to version 1.3-1. This new version adds pixel-perfect positioning for iOS 4.2 (except for iPad), and fixes some minor bugs. Infinifolders gives you an infinite number apps, and adds vertical scrolling to browse through your folders. This is great if you have a handful of folders for one specific category; you can now consolidate them into one big folder. It works seamlessly and feels like a native part of iOS 4.
Infinifolders updated to v1.3. Adds pixel-perfect positioning and support for iOS 4.2 (except iPad), and fixes a few minor bugs.
Scroll your folders w/ unlimited icons!

Add as many icons as you want to each folder.
Access additional icons by flicking up and down.
Break Apple's 12-app limit!
Lots of settings for full customization.
Protects your icon layout.
Note: iPad isn't yet supported, and fully supports iOS 4.0, 4.1 and 4.2.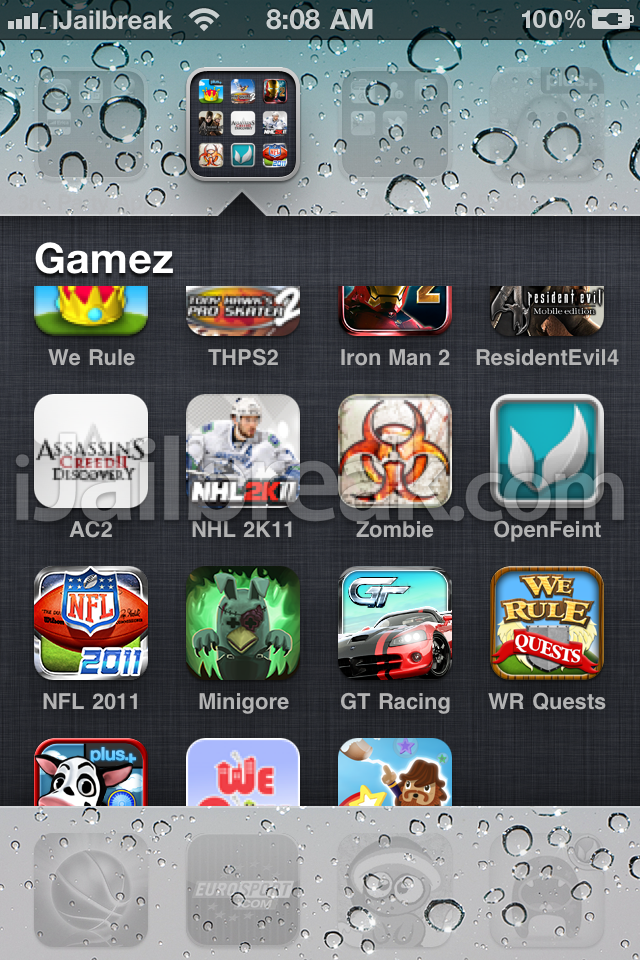 Infinifolders is available in the Cydia Store via BigBoss repository for $1.99