Today a new simple tweak was released into Cydia called Icon Renamer! This tweak will simply do as its name suggests and rename icons of your choice on your springboard.  All you need to do is simply tap and hold an icon to enter jiggle mode, then tap the icon you want to rename. This is a very simple tweak developed for a very simple reason… to allow users to easily rename their icons…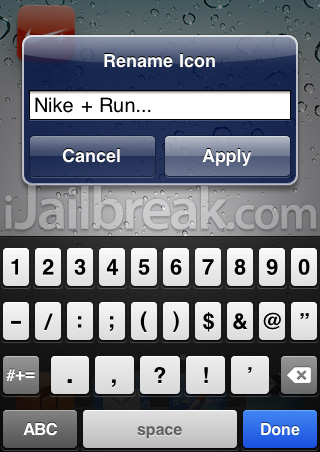 If you are interested in Icon Renamer it is available in Cydia for FREE, so go and grab it now.
Note: This tweak adds no new settings or icons to your Springboard.