After a few hiccups, developer limneos released his much anticipated tweak for the iPhone and iPod Touch called "SpringBoard Rotator". We've talked about this through its development, but now it is finally here!
SpringBoard Rotator gives a landscape mode for your entire iPhone interface. Not just within the apps, but on all the springboard pages. Similar to the iPad, you can turn your iPhone anyway you want and all the screens follows you. It includes full support for Infiniboard, Infinidock, Iconoclasm, Five Column Springboard, Shrink, and more!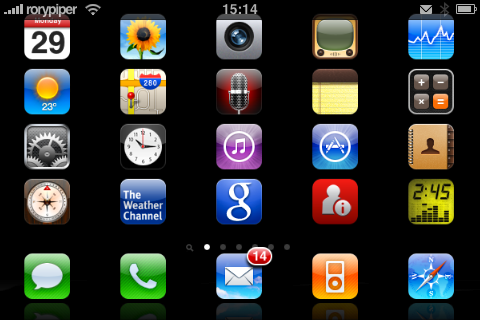 You're also able to control your background image, when rotating. Have it zoom in, crop, use your lock background, or have it not rotate at all. To use a different background while in landscape mode, place a 480 X 320 image in /User/Library/ and name it "LockBackground-Wide.jpg". Also adjust your icon's behavior; icons will always shrink to 70%, but you can make the dock icons not shrink at all. Alternatively, let the "Shrink" app handle this.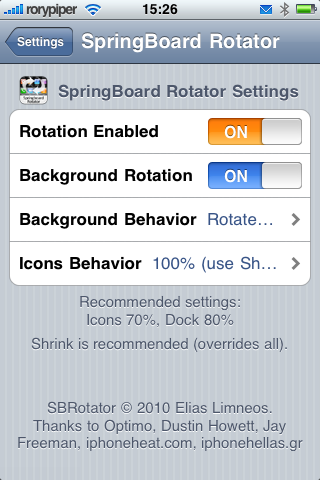 In our video demo, you can see SBRotator working with Five Column SpringBoard, Infinidock, Infiniboard, Shrink, and Overboard. Overboard does not have a landscape mode, but it still works perfectly. There's currently a few glitches; you must have at least one icon on your dock for this to work. Also, Stacks is not currently supported. If you come across any issues, report them to @limneos on Twitter.
Update #1: SBRotator 5 is the version being demoed in the video below:
Springboard Rotator is available now, for jailbroken devices, in the Cydia Store for $1.99.