Don't want unsecure WiFi traffic on your iPhone or iPad? You need to use your email at a public hotspot, but if your VPN connection breaks can you trust your phone to stay quiet? Aleksey Ovhinnikov released a paid Cydia tweak, VPNOnly, which will only allow VPN-secured traffic out of your iDevice. For $3 you can hush your iPhone until you are certain that the line is secure.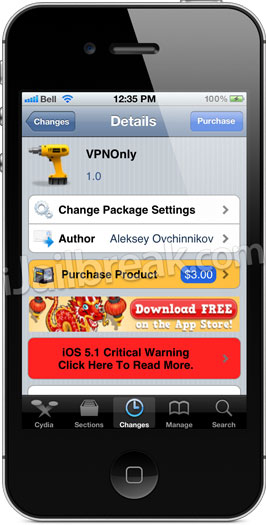 VPNOnly is compatable with iOS 4 and 5 and is accessable through the settings menu and displays a badge in the status bar when active. VPN only comes with caveats, of course: you have to set up your VPN manually and an option for automatically restarting the VPN connection on a disconnect is not currently available.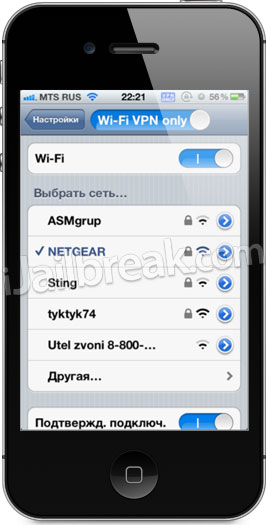 If you need to block your non-VPN data from public hotspots, you may need to spring $3 on the app. Keep in mind that the title of the tweak is quite literal: VPNOnly only blocks non-VPN data. VPNonly is available in Cydia through the BigBoss repository.
If non-VPN data has been a problem for you, let us know in the comments section below.